We're only a few weeks away from the Uncensored, Unexpected, and Unforgettable Calgary Fringe and I've just finished making my list of want-to-see theatre which I've highlighted below. This year's festival runs from Friday, August 3rd to Saturday, August 11th, mostly in Inglewood. I say mostly because three of the shows are at Lunchbox Theatre and you'll need to allow some travel time if you're going between Lunchbox and Inglewood.
If you're a frequent fringer then plan on buying a Superpass. Superpasses offer substantial savings and come in packages of five, ten, or twenty. It's a great way to see lots of shows or get a group of friends together and share the cost. You can buy individual tickets, superpasses and check out the complete fringe schedule at the Calgary Fringe Website.
The Calgary Fringe has become part of the cultural fabric of the city and is a welcome addition to the theatre season providing Calgarians with the opportunity to see and experience local, national and international artists. I spoke with the current Festival Director and Producer of the Calgary Fringe Michele Gallant.
JAMES HUTCHISON
What is it about the Calgary Fringe that you personally love and keeps you motivated to do all the work and organizing required to present the festival every year?
MICHELE GALLANT
I love the fact that the fringe is an all-inclusive, embracive, and that there's no segregation. Everyone from all backgrounds of life can be involved and participate. All are welcome. I love that artists are free to choose what they want to perform, in what style, and on what topic. I love that patrons have a wide variety of acts to choose from, and how willing they are to take a chance on something new. I love the passion of our volunteers to support the arts and to have fun while doing it. I love that the artists support each other and that one-hundred percent of the artist set ticket price goes directly back to the artist.
JAMES
These are tough times for the Calgary Arts Community. I know a number of Arts Organizations have struggled with funding and have had to adjust how they do business. How is the Fringe doing in these tough economic times and how have you had to respond to the downturn in the economy and what solutions have you been able to implement in order to continue the festival?
MICHELE
It has been a struggle for sure, and it's meant being smarter and more creative about how we spend our money. We have a rainy day fund set up for situations just like this, but we know that can only go on for so long. We're currently researching other business ventures and looking for models to help support and augment what we do by creating opportunities for reoccurring revenue streams while spreading the gospel of the fringe to outlying communities.
Of course, as a non-profit, any contributions and donations are always appreciated whether in kind or in cash. You can donate by visiting Canadahelps.org and searching for the Calgary Fringe Festival or donors can contact me directly by e-mail if they'd like to discuss making a donation. (michele@calgaryfringe.ca)
JAMES
The fringe festivals are great places for young artists to get a start. What advice would you give a young artist starting out about getting into the fringe festival circuit and maybe the Calgary Fringe specifically?
MICHELE
I don't think it's just a great place for young artists. I think it's a great place for any artist of any age to get their start. The best advice I can give newbies is to plug themselves into the collective fringe hive minds via fringe festivals such as Calgary and others around the world. Talk with other fringe artists and don't be afraid to ask questions about how they got started and what works or doesn't work. Then plan a production and figure out a travel budget and start putting money towards that. Do some research and find out what funding is available to support what you do. Learn how to market and promote yourself. And apply to the Canadian Association of Fringe Festivals (CAFF) touring lottery in early fall. It's a great way to apply to multiple fringe festivals all at once.
JAMES
The Fringe festival couldn't operate without its volunteers. What kind of volunteer opportunities are there for people who want to get involved with the Fringe?
MICHELE
There are so many and varied volunteer opportunities available. Everything from ushering to box office staff to concessions to Lounge monitor to fringe ambassadors to being on the Board of Directors or the Management Committee. If you have a specialized skill like marketing or legal services and you want to help support the fringe I'd love to hear from you. And we're still currently looking for some volunteers to help out with this year's fringe. You can find more information on our website.
JAMES
What advice to have to first-time fringers and what can they expect?
MICHELE
Expect the unexpected! Be open for anything. Leave no stone unturned! There's something for everyone. The number one thing I consistently hear from patrons is how passionate the artists are about what they do and their shows. They may not always like what they see but that never deters patrons from seeing more shows, in my experience. You can expect to see some amazing shows, meet some great people, and feel good that the money you're paying goes back into the artists' pockets.
***
It's never easy to pick what you want to see and this year is no exception. I like to try and see a variety of shows, so I'll build my list to include some mask or clown shows, dance if there is any, a monologue or two, musical storytelling and even a conventional one-act play if one is being presented. And then of course when you attend the festival you get a chance to meet some of the performers who are out and about promoting their own shows and sometimes that will be a deciding factor. But for now, here in alphabetical order, is my initial list of ten shows I'd like to catch at this year's Calgary Fringe.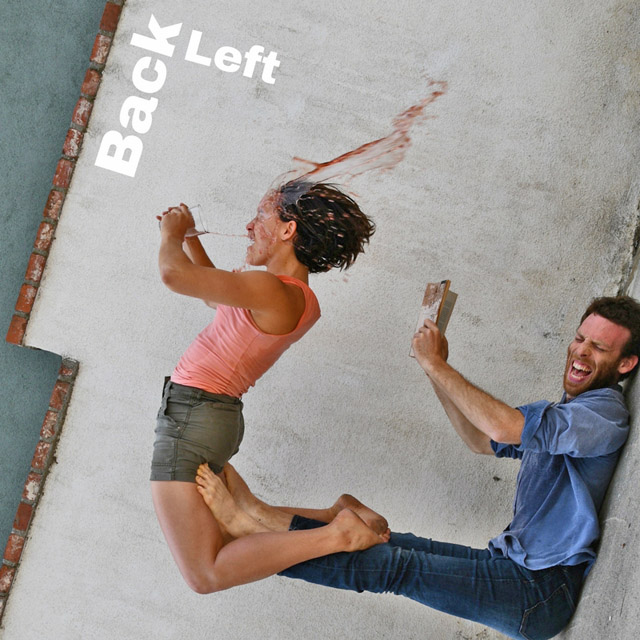 Back Left
Description: Curbside is known for its physical approach to storytelling, bringing stories to life with enchanting shapes, momentum, and magic. Back Left, created and performed by Isabel Aguerreberre and Ezra LeBank, explores an ordinary day flipped upside down. Using intense physicality, partner acrobatics, and a pair of goggles, we invite audiences to discover new worlds hidden in daily activities. We will attempt this with humour, courage, and absolute attention.
Genre: Physical Theatre/Dance/Comedy
My pick because: I'm not really sure what I'm going to see but I checked out these artists online and they intrigue me. The Fringe always provides you with opportunities to see different forms of theatre and so I try to include some physical comedy and dance in the mix. Plus I'm very glad to see they're using goggles. Safety always comes first in my opinion, and I never go anywhere without my goggles, hardhat, safety shoes, hand sanitizer, and prophylactics.
Rating: PG (Age 9+, Educational Topics) Length: 50 Minutes, Tickets: $ 15.00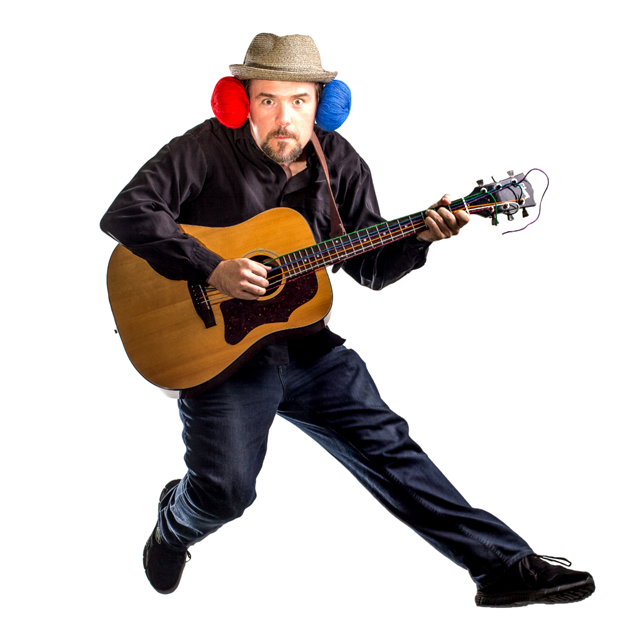 Balls of Yarns
Description: A wild new world from Paul Strickland (2016's BEST OF VENUE hit "AIN'T TRUE & UNCLE FALSE") where creaky doors sing, libraries are separate from truth-braries, and extraordinary stories travel through yarn and tin-can. In short, David Lynch meets The Wizard of Oz in this musical comedy!
Genre: Comedy / Music / Storytelling
My Pick Because: Sometimes you've seen a performer before and you want to see them again. Of course, the reverse is also true. Sometimes you've seen a performer and you never want to see them again. Fortunately this teller of tall tales is a talented fellow and a regular on the Fringe Circuit and I'm very happy to go listen to Paul Strickland and hear what new tales he's spun together for this year's fringe – especially with a description like David Lynch meets The Wizard of Oz. That sounds intriguing and having watched the very bizarre and perplexing final season of Twin Peaks I don't know if I'm ready for this.
Rating: General Audience (Age 13+, Solo Performance) Length: 60 Minutes, Tickets: $ 15.00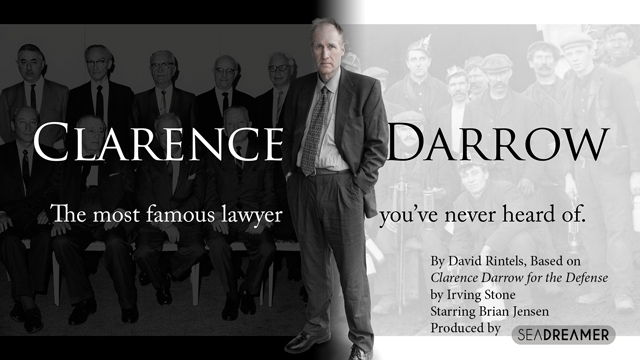 Clarence Darrow
Description: Seadreamer presents Brian Jensen in David W. Rintels' Clarence Darrow. Darrow was once the world's greatest lawyer. To 1920's America, he was the people's hero, a defense lawyer that fought for the underdog, and a staunch opponent of the death penalty. From the Scopes Monkey trial to his own, see how Darrow shaped modern law and order through his life's work.
Genre: Storytelling / Drama / Comedy
My Pick Because: Well, first of all, I'm interested in Clarence Darrow. In this world of social media where the voice of unreason seems to have grown louder, I'm hungry for a reasonable and rational voice from the past. But I realized I only know of Darrow mostly because of the movies Inherit the Wind and Compulsion. So I spent a little time reading about him and doing a little research of my own. This was a man who shaped history through the cases he took and the opinions he had. Spencer Tracy played Darrow in Inherit the Wind which dramatizes the Scopes Monkey Trial. The Scopes Monkey Trial was a legal case where substitute high school teacher, John T. Scopes, was accused of violating the state of Tennessee's Butler Act, which made it illegal to teach evolution in state-funded schools. Let me say that again – made it illegal to teach evolution – that's a frightening thought and a doorway to the dark ages. And some people are still pushing for that. If you want to know more about Darrow you can read his autobiography The Story of My Life which he published in 1932. An updated edition with an introduction by Allan Dersowitch was published in 1996.
Now the other reason I want to see this play is because it's being performed by Brian Jensen whom I've seen and enjoyed on the Calgary stage. This one-man show is a perfect vehicle for Jensen's dramatic talents and I'm excited to see his performance. When I read the description of the show and saw who was performing I immediately could see and hear Jensen in this role.
And finally, I can't help but think that Darrow, who was a strong believer in individual rights, would approve of a play about his life being performed in the uncensored fringe. And so, I think it only fitting that I give the real Clarence Darrow a chance to voice one of his opinions which, unfortunately, seems all too relevant eighty years after his death.
"The world is made up for the most part of morons and natural tyrants, sure of themselves, strong in their own opinions, never doubting anything." Clarence Darrow
Rating: General Audience (Age 14+, Adult Language, Solo Performance) Length: 75 Minutes, Tickets: $ 15.00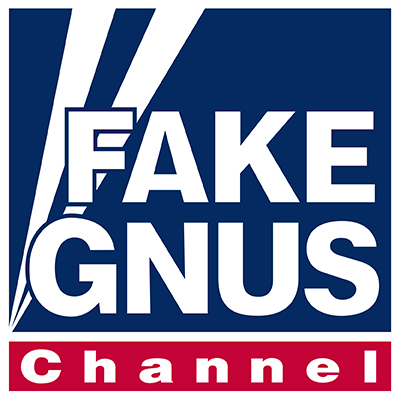 Fake Gnus
Description: Starcatcher Entertainment presents Tony Binns, Trevor Campbell, Shannon Leahy, and Oksana Porteous in Fake Gnus which weaves together a Daily Show Style current events satire with hilarious sketch comedy in a way that absolutely no one asked for, but we did anyway. This is a brand new show from "Obscene But Not Heard" writers Tony Binns and Trevor Campbell.
Genre: Sketch / Comedy / Satire
My Pick Because: I like sketch comedy. I like political humour. I like to laugh and Star Catcher Entertainment has made the promise that this show has "hilarious sketch comedy." And sometimes it's nice to go to something other than a one-man show. Not that I have anything against one-man shows and I totally understand that with each additional performer the profits have to be split so a large group is difficult to tour on the Fringe. But homegrown talent can sometimes mount a larger show and that offers greater comedic possibilities so with a cast of four I have high hopes for plenty of laughs.
Rating: Mature Content (Age 14+, Adult Language) Length: 45 Minutes, Tickets: $ 11.00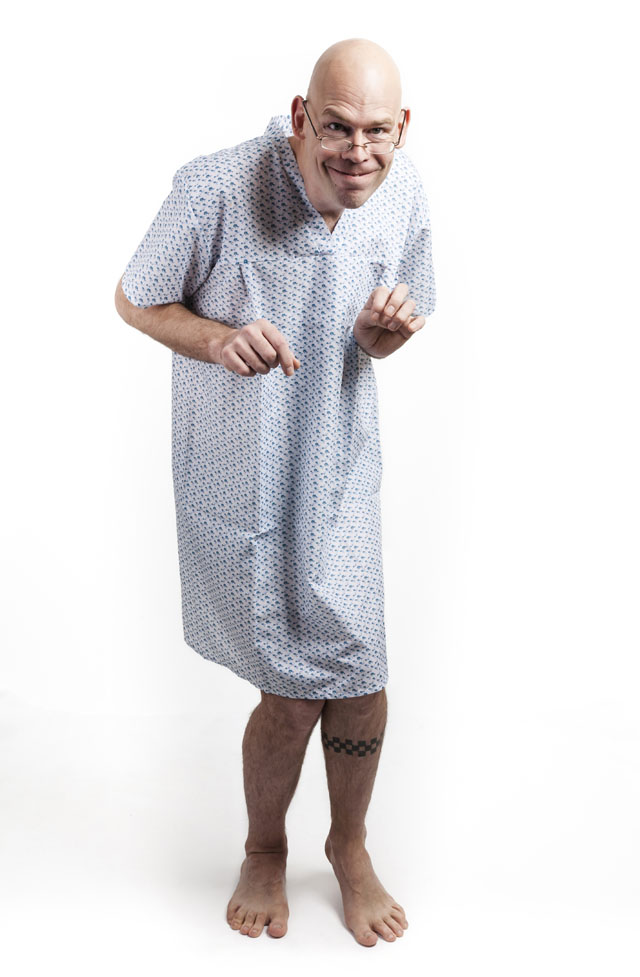 Forget Me Not: The Alzheimer's Whodunnit
Description: A murder mystery set on a dementia ward from comic, poet, playwright, performer and psych nurse Rob Gee. ★★★★★ "Smart, witty and razor-sharp!" CBC ★★★★★ "Hilarious and heartbreaking" Victoria Times Colonist ★★★★★ "Compelling!" Saskatoon StarPhoenix ★★★★★ "A triumph!" Winnipeg Free Press ★★★★½ "Fiercely funny, heartbreaking and very much a must-see" Edmonton Journal
Genre: Comedy / Spoken Word
My Pick Because: Because Rob Gee is brilliant! He's been to Calgary several times and I've caught his previous shows and I've enjoyed his insights, writing, and frenetic performances. He's completely unique and wonderfully profound. His stories come from his insightful observations and knowledge of having been a psych nurse but his shows are always rooted in a sense of humanity. This is one show I guarantee will sell out fast so get your tickets early.
Rating: Mature Content (Age 14+, Adult Language, Solo Performance) Length: 60 Minutes Tickets: $ 15.00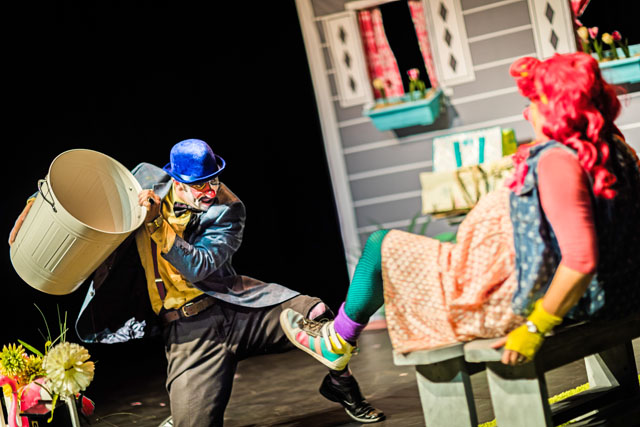 Hushabye
Description: Sizzle & Spark are at it again. Playwrights and performers Jacqueline Russell and Jed Tomlinson present Hushabye – A Doomsday Comedy. The show is described as a dark comedy about the extremes we go to to have a perfect life and how easily it can all blow up in our faces.
Genre: Clown / Comedy / Physical Theatre
My Pick Because: I like physical comedy. I like the physical precision required to tell a story without using words. That doesn't mean there won't be sounds or some words in this show but I like to catch a show at the Fringe that involves clowns or mask or physical storytelling. And let's face it – A Doomsday Comedy – heck Dr. Strangelove is one of my favourite films – so can you blame me – they had me at Doomsday. And then, of course, you have to take into account that Sizzle & Spark arent' new to the Stage and have provided some of "…the funniest visual tomfoolery we've seen on a Calgary stage…" high praise indeed from theatre critic, playwright, and director Louis B. Hobson, of the Calgary Herald
Rating: Mature Content (Age 13+, Sexual Content, Adult Language, Smoke/Fog): Length: 75 Minutes Tickets: $ 15.00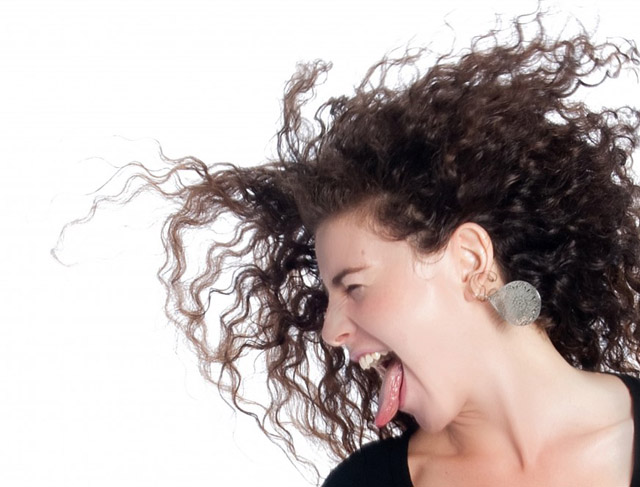 Magical Mystery Detour
Description: 20-Time 'BEST-OF-FEST' winner, Jemma Wilcox, returns with a new & exhilarating award-winning show, exploring the unexpected twists and turns of life, love and being on the road… 1 WOMAN. 23 CHARACTERS!
Genre: Comedy / Comedy/Drama / Physical Theatre / Multi-Character Solo Performance
My Pick Because: I like the title – Magical Mystery Detour – that sounds interesting. 20 Time Best of Fest Winner – well that must mean a record of success which is probably due to talent I would think. And then 1 Woman – 23 Characters – that sounds like fun and heck who wouldn't want to hear about the unexpected twists and turns of life, love and being on the road.
Rating: General Audience (Age 13+, Adult Language, Solo Performance) Length: 60 Minutes, Tickets: $ 15.00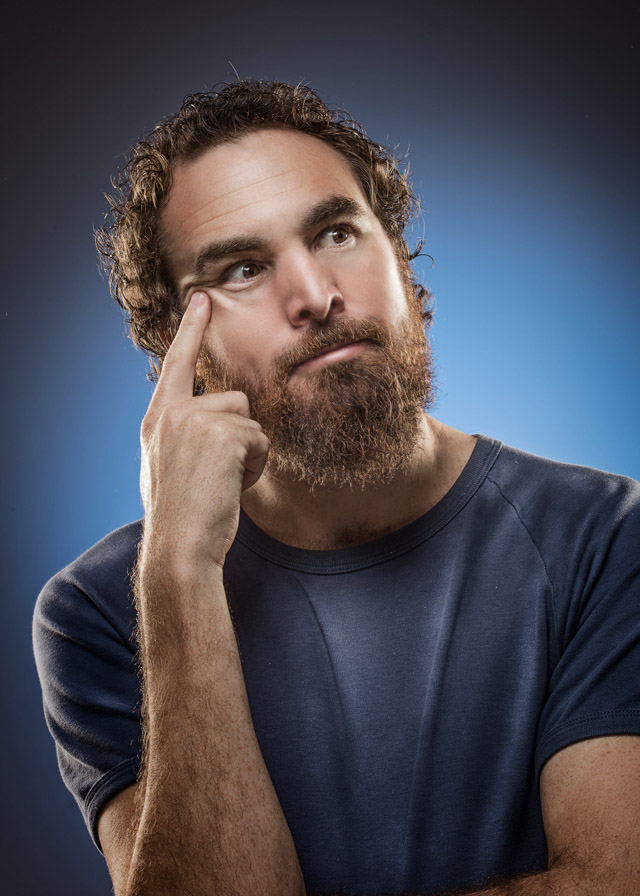 Marcus Ryan – ¿Hablas Inglés?
Description: One Man. One Beard. One Backpack. One-way ticket. 17 countries. No idea! Wild adventures, hilarious mishaps, an epic adventure through Latin America. All created and presented by the man with the beard and the backpack Marcus Ryan.
Genre: Comedy / Storytelling / Multi-Media / Stand-Up Comedy
My Pick Because: Sold out runs and high praise from other festivals so I'm interested in this man's odyssey. And I love his description. One Man. One Beard. One Backpack. One-way ticket. 17 countries. No idea! It's the no idea that makes me want to see and hear what Ryan runs into on his journey. Plus I think it might be a nice companion piece to The Magical Mystery Detour show being presented by Jemma Wilcox. And finally, the show is being presented at Lolita's Lounge which means I can grab a drink and something to eat. After all part of going out is the food and the drink and so when you can combine that with a show all the better.
Rating: General Audience (PG Age 13+, Educational Topics, Solo Performance – the risk is you'll be compelled to travel after seeing my show!!) Length: 60 MinutesTickets: $ 15.00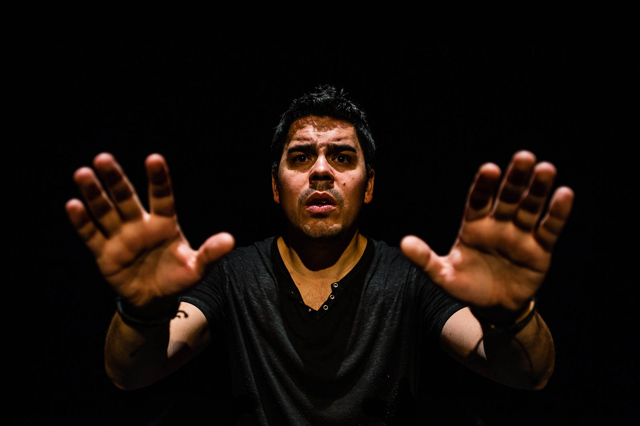 Rocko and Nakota: Tales from the Land
Description: Meet Nakota. A young boy who is trying to write the greatest story ever. One day, his grandfather, 103-year-old Rocko, comes over for a visit. Next thing Nakota knows, he is whisked away into a world of stories that are right below his feet. Within the land. Originally conceived at the Banff Centre for the Arts, this story explores the interplay between stories of the present against the long-forgotten stories of the past. Written and performed by Josh Languedoc and an Ottawa Tonight Top 10 Pick at this years Ottawa Fringe.
Genre: Storytelling / Performance Art / Spoken Word
My Pick Because: Well, I love the idea of a grandson and grandfather story. There's something universally appealing about the new generation and the older generation coming together and gaining insights about each other. And because this is an indigenous story I'm willing to bet much of it will be new to me and part of going to the fringe is the opportunity to hear and see stories told from a different cultural perspective. And hopefully, we'll see more and more indigenous stories being told on the fringe circuit and on the Calgary Stage. Plus according to APT613, Languedoc is a Masterful storyteller…who fills the entire stage with his performance and characters. Their advice, "run, don't walk, to get tickets."
Rating: General Audience (Age 5+, Solo Performance), Length: 45 Minutes, Tickets: $ 11.00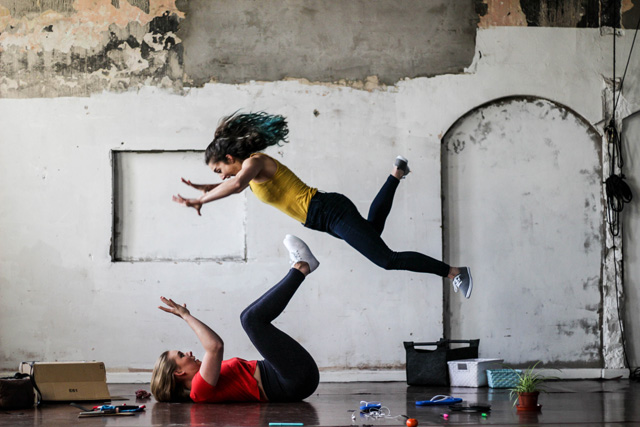 Terms and Conditions
Description: In this physical exploration of opposites attracting, watch breathtaking acrobatics and slapstick comedy merge in a hilarious homage to roommates everywhere. Lifting each other up – literally and figuratively – two young women navigate the awkward terms and conditions of female friendship and living together. Created and presented by Taylor Casas and Cynthia Price.
Genre: Clown / Dance / Circus
My Pick Because: Slapstick comedy. Yup, that's it. Slapstick comedy. I love slapstick comedy. And apparently, slapstick comedy and breathtaking acrobatics merge in a "hilarious" homage to roommates everywhere. Again I like physical comedy and this looks like a fun show that will lighten my day because sometimes all we want to do is laugh. That' doesn't mean you can't have a theme or a heavy subject but life would not be bearable without comedy. Comedy lets us laugh at the truth about ourselves and others. And I think since I allowed Clarence Darrow a comment earlier I'll allow him one more.
"If you lose the power to laugh, you lose the power to think." Clarence Darrow
So, keep thinking and keep laughing and go to the fringe.
Rating: General Audience (Age 7+), Length: 50 Minutes, Tickets: $ 15.00
***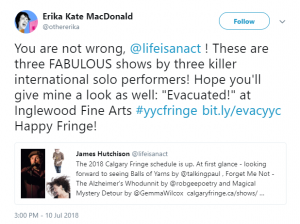 Okay that was ten shows – so why are there now eleven shows in my list of ten? Well, you can thank social media for that. You see, when you go to the Fringe you get a chance to meet the artists and sometimes based on their pitch and what you feel like seeing you'll end up going to a show you might not have originally considered for whatever reason. Well, social media is now a way to make people aware of what you're doing and why they should come. And playwright and performer Erika Kate MacDonald replied to one of my tweets about the Fringe Festival and some of the shows I said I was looking forward to seeing.
So, I checked out Erika's show. And here's a word of advice to all the Fringe Artists – especially those new to the circuit. Get your press releases ready. Have your publicity photos ready. And make them easy to access so the media can check out your show. So, like I said, I checked out Erika's show and there are now eleven shows on my want-to-see list for the 2018 Calgary Fringe.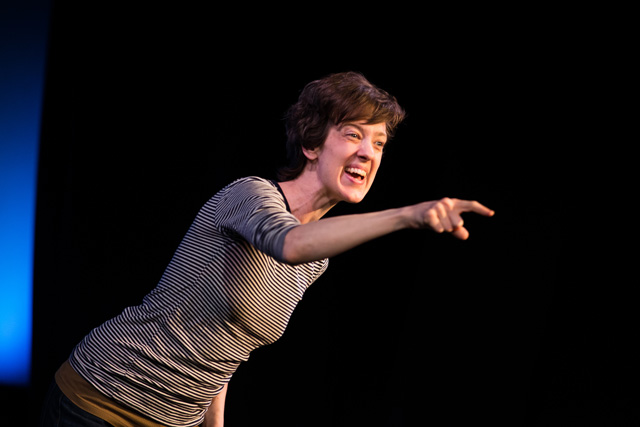 Evacuated! An Out-of-This-World Adventure Story
Description: When Erika was 17 years old she left small-town New Hampshire for the first time to spend a year living in Indonesia as a high school exchange student. Little did she know, nine months later, in May of 1998, riots and protests would force the struggling country's then-president Suharto to step down, and in a terrifying series of events, Erika was forced to leave. Now, nearly 20 years later, she finally tells the story of her untimely evacuation. Evacuated! is an investigation not only of her own memory of these events, but also the nature of memory itself and its role in our identities and relationships with ourselves and others.
"A fascinating true story… sometimes dreamy and ethereal, sometimes terrifyingly real. Creatively presented and beautifully written, this is Fringe fare at its best." – 5 STARS FringeReview.ca
Genre: Storytelling / Comedy/Drama / Travel Adventure
My Pick Because: Erika Kate MacDonald made me check out her show and when I did I found out it's a fascinating story from a talented artist and that this show has won multiple awards and high praise. This is also going to be one of those rare highly personal small audience experiences. Evacuated is being presented at the Inglewood Fine Arts Gallery and seating is limited, but one of the things you'll find about Fringe Artists is that they perform their show with the same level of emotion and impact regardless of whether or not they're playing to a theatre of two hundred or a theatre of thirty. And if you're one of those lucky people who get to see a small venue show like Evacuated, I guarantee you, it will be an amazing experience.
Rating: Mature Content (Age 13+, Solo Performance, Adult Language) Length: 60 Minutes, Tickets: $ 15.00
***
Right, so those are my picks, but there are a lot of other shows you can pick from including the 5 Step Guide to Being German by Paco Erhard, She Was a Great Dad by Susan Jeremy, The Cockwhisperer – A Love Story by Colette Kendall, AMAZE – A Comedy Magic Show by David A. Eliot, and Squeeze My Cans by Cathy Schenkelberg. My suggestion is you check out the full schedule at the Calgary Fringe website and make your own selections. The festival runs for a week so there are plenty of opportunities to catch shows. You can head down on the weekend and spend the day fringing, drinking beer, hanging out with friends, making new friends, and seeing lots of different shows or you can always drop in during the week and catch a show and go for a meal. The Calgary Fringe is a friendly festival where the performers and volunteers make you feel welcome.
Happy Fringing!
***
Additional Media about the 2018 Calgary Fringe
Lunacy, laughter lighten tough subjects at Calgary's Fringe Festival: Clowns, puppets, a pet detective and Clarence Darrow will all visit the 2018 Calgary Fringe Festival courtesy of four of the Calgary companies who won a coveted slot for local shows. Louis B. Hobson July 19, 2018, Calgary Herald.
Calgary Fringe Festival draws in traditional theatre and the unconventional: Louis B. Hobson Updated: July 14, 2018, Calgary Herald.
This blog post was updated on Friday July 13, 2018