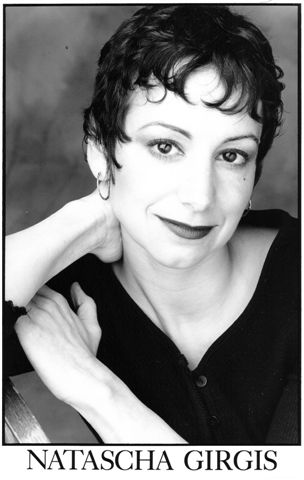 "I like farce. I like the challenge of farce. I like the pace of farce. The fast thinking. I like the door slam timing. The mechanics of it. I like the hard math of a good farce. I love Shakespeare. Your mouth feels good just saying those incredible words and negotiating those fantastic ideas and the colourful language and the use of metaphor from such a rich writer."
Stage West is serving up a healthy dose of farce with a talented cast in their current production Drinking Habits 2 Caught in the Act. This is a sequel to the hugely popular Drinking Habits that Stage West produced a couple of years ago and features most of the original cast from that production.
In the first play the Sisters of Perpetual Sewing were trying to save their convent this time around they're trying to raise $5,000 to save an orphanage and according to Sister Augusta, played by Natascha Girgis, and Sister Philamena, played by Esther Purvis-Smith, the best way to do that is to secretly produce a batch of their much in demand wine. In addition, to the wine, Mother Superior played by Elinor Holt and Father Chenille played by Robert Klein decide to raise the necessary funds by putting on a play which of course doesn't go smoothly. And as a farce there are plenty of other plots in the works and secrets to be revealed as the Sisters of Perpetual Sewing try to do God's Holy work.
I sat down with Natascha Girgis to chat with her about the production and her approach to comedy.
JAMES HUTCHISON
Natascha, is there a different approach you take when performing comedy as opposed to drama?
NATASCHA GIRGIS
I don't think so. How I prepare depends on the piece. If there's a historical precedent or if it's an individual who has existed in the past then there's research to be done. If it's The Bard then obviously there's a lot of book work. For comedies I find the work happens in the room. If it's a prop-heavy show or a prop-heavy role where I need to manipulate a lot then the sooner I can get off book and have my hands available and be an active listener the better. That lets me react in the moment in the room to the other actor or to the circumstances without thinking, "Oh, what's my next line?"
JAMES
Are there any famous comic actors that you admire that you kind of pattern yourself after? Or have been a great influence.
NATASCHA
My body is tattooed with Buster Keaton.
JAMES
When did you discover Buster Keaton?
NATASCHA
I might have been eighteen or something like that and it was purely by accident. I was working at the Plaza Theatre in Kensington and we had access to whatever movies we wanted to go see. I meant to see a Danish film, but it didn't come in because of shipping so they put their Buster Keaton festival on early and I thought, "A silent film, really?" So, I stayed and saw Pale Face which was one of his shorts and my head exploded and I thought who are you? And I went every day after that to every one of the festival dates and have followed up ever since.
JAMES
What is it about Keaton's performance that you find so mesmerizing?
NATASCHA
He lives, eats, breathes his medium. His work was everything. It defined who he was. He'd been working since he was an infant on vaudeville with his parents. He never went to school. His training was in the theatre. It was on the boards. It was a very rough knockabout physical act. His physical facility is incomparable, and he dates well because in his films – he's man against the machine – he's man against the world. His stuff is still funny and the risks that he took were astonishing. I own virtually every film and virtually every book that's ever been written on him and I'm a member of both the British Society and the American Society of Keaton fans.
JAMES
So, what plays do you like? What makes you laugh?
NATASCHA
I like farce. I like the challenge of farce. I like the pace of farce. The fast thinking. I like the door slam timing. The mechanics of it. I like the hard math of a good farce. I love Shakespeare. Your mouth feels good just saying those incredible words and negotiating those fantastic ideas and the colourful language and the use of metaphor from such a rich writer.
JAMES
I'm interested in how you approach physical comedy yourself and use that aspect in your performance.
NATASCHA
Very technically. I'll throw an idea out there. I'll think about the gag and how to physically orchestrate it and how to tell the story with your body and if there's a fall or some sort of mechanical element required. And then I just clean it and clean it and clean it and try to make it very specific and very precise. And a Keatonism that I try to apply is think slow act fast. So, let the audience catch up with you but not get ahead of you and then surprise them if you can. And my approach is to give one hundred percent. Don't mark it. If you mark it your body learns nothing. You have to give one hundred percent the entire time you're in rehearsal.
JAMES
What do you mean by mark it?
NATASCHA
It's often applied to dancers – sometimes they'll go full out and sometimes they'll just mark it – where they're not doing it full out. I find you train your body if you do it full out every single time. It helps train your body for what is necessary in that moment.
JAMES
Let's talk a little bit about the show you're in now. What's the play about?
NATASCHA
It's about the sisters of perpetual sewing trying to raise some money to help save an orphanage. And everybody's doing their best to assist with that because the most important thing is saving the orphanage, but everybody has a different idea about how to do that and so there's a little bit more subterfuge involved in getting all that done.
JAMES
You're working with a lot of the same cast from the first play what's that like?
NATASCHA
Many of which are my really good friends in life, and they approach the work the same way I do. There's always another laugh to be mined, or if something is starting to go a little awry and you're not getting the same laugh you used to you can talk about it. They never stop working because every show means something. Every show is important because you have a paying audience who deserve the same performance that you gave at the beginning of the run. And hopefully, it's more informed. Hopefully, there's more gags. You always keep working. And they approach it the same way I do which is why I like working with them.
JAMES
It's interesting to me to hear you say the comedy continues to develop and mature. How does new material work its way in over the course of a run?
NATASCHA
You still need to be consistent but if there's room for it and you've been given license by the director that within a certain set of parameters you can add something there might be a gag that can be mined. You'll try something and it's small and you'll hear some laughter about it, but you watch to make sure that you're not stepping on someone else's moment. The more experience you have hopefully the more aware you are of everything that's going on and when you can add something and when you shouldn't because you don't want the focus to suddenly shift to you when it shouldn't be on you, to begin with. That's just being responsible. That's being considerate.
JAMES
The nice thing about this play is that there are several roles for women and so I'm just wondering with the length of time you've been in the theatre performing different things are you starting to see a move towards better parts and more parts for women?
NATASCHA
There seems to be a growing awareness from producing bodies to include more female writers and to mentor more female writers not that women are the only ones writing parts for women but there seems to be a better inclusion of women where possible. Elinor Holt said it very succinctly the other day that sometimes in a play it's just an occupation, but we always presume it has to be played by a man. Like you'll have a judge, or you'll have a police officer and for our now day sensibility our audience would buy it if you say – okay here we have the judo master and the judo master is a woman.
JAMES
So, why should somebody come and see your show? What would be your sales pitch?
NATASCHA
Don't be afraid of the sequel if you haven't seen the first one. You're going to get a fast-paced broad comedy with a lot of experienced performers who enjoy working with one another and hopefully that makes the comedy infectious. It's a great night out. It's not Strindberg on Ice. It's not a long piece of theatre. It's a short little foray into silly.
***
Drinking Habits 2 Caught in the Act by Tom Smith and directed by J. Sean Elliott runs until April 14th. The show stars Natascha Girgis, Charlie Gould, Elinor Holt, Robert Klein, Jeremy LaPalme, Kate Madden, Esther Purves-Smith and Luc Trottier. Tickets are available by calling the box office at 403.243.6642 or online at www.stagewestcalgary.com
***
Additional Media
If you enjoyed this interview here are some other interviews and blog posts you might like:
***
This interview has been edited for length and clarity.