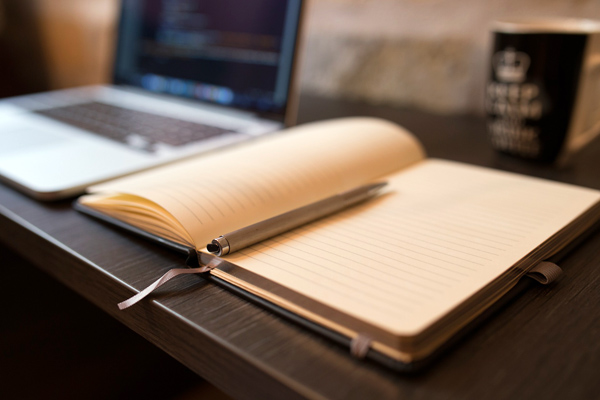 We are creatures of habit and habits can be good because habits help build up the muscle to finish what we start. So, how do you develop the habit of writing? Well a good idea is to create a place where you can write. It doesn't have to be a big space or even private but you have to feel comfortable writing in that space. Create the environment you need in order for you to write.
Then make a habit of going to that place and writing.
If you lead a busy life then write for short amounts of time: but write often. If you can only write for 15 minutes then write for those 15 minutes. If you say I'm not the sort of writer that can accomplish anything in 15 minutes then you have to either become that writer or give yourself more time. Don't complain: find a solution – find friends who will encourage you in your passion and help you brainstorm ways to find time to write.
For example, at work instead of taking coffee breaks take writing breaks. Spend less time in the kitchen: cook enough one night to have left overs the second night and use the time saved in cooking for writing. Simplify your life. Get rid of the clutter. Clutter robs you of time, money and happiness. Time better spent writing than looking for things you can't find and reorganizing and cleaning things you'll never use. Track how you use your time for a week and you might be surprised by what you spend your time doing. Once you know how you spend your time you can choose to spend your time differently by giving up certain things or cutting back on the amount of time they take.
Remember what works for one writer may not work for you but if writing is important to you then make having a place to write and finding the time to write one of your life's priorities.
In next week's blog I talk about being able to write any time and in any place.
***
To subscribe to my blog just enter your e-mail at the top of the page and hit subscribe.
***