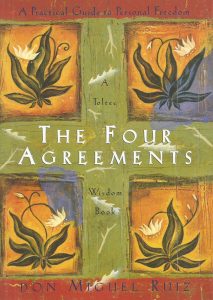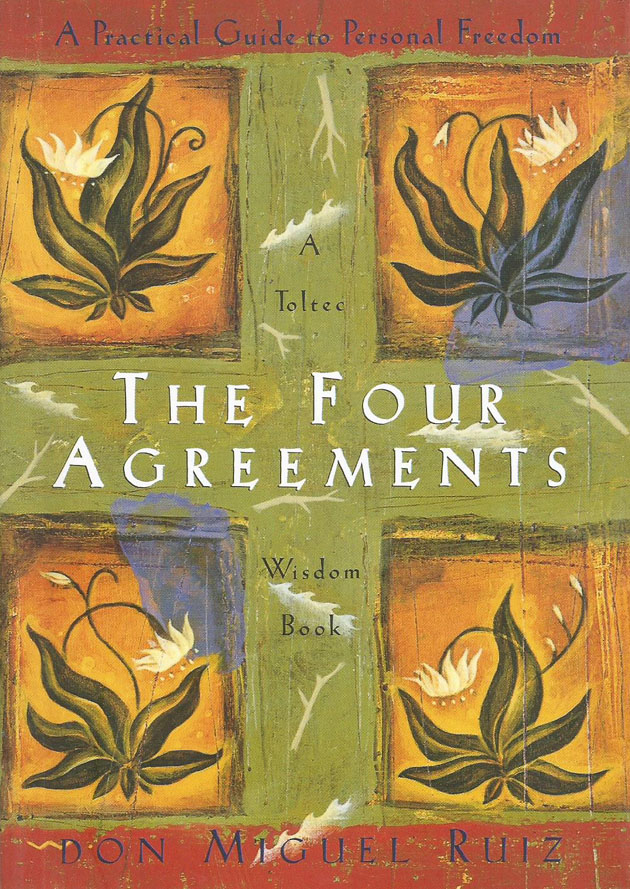 Did you put the book The Four Agreements by Don Miguel Ruiz on your bucket list like I suggested last week?
No?
Well, if you haven't – go do it now. Stop reading this blog immediately and go add The Four Agreements to your bucket list. In fact, order the book today. Or better yet go to your local book store – you still have a local book store don't you – and buy it there. Buy two. Get one for a friend. Pass it along.
The Four Agreements are powerful ways you can use to make your life much happier and peaceful. The first agreement is to be impeccable with your word. Don't lie. But as a comedy writer lies are the stock and trade of deception. And deception is a corner stone of comedy. You can check out last week's blog about The First Agreement of Comedy here.
So what's the second agreement? The second of the – lets make the world a better place to live agreements.
Agreement Two
Don't take anything personally. Nothing others do is because of you. What others say and do is a projection of their own reality, their own dream. When you are immune to the opinions and actions of others, you won't be the victim of needless suffering.*
So forget what the critics say. Good or bad. Well, unless it's good. Good reviews help sell tickets, do they not? We are herd animals and we do seek out the opinions of others when it comes to our choice of entertainment.
But if you allow yourself to be happy or unhappy based on the actions and opinions of others every day will be an emotional roller coaster. Are you happy because the sun is out or unhappy because it's raining? You shouldn't be. We need the rain just as much as we need the sunshine – so don't let the weather or the opinions of others rule how you feel.
Easier said than done, I know. Once spoken words can linger in our mind. They can occupy our thoughts. They can sabotage our feelings and self worth. They can hurt. And when they hurt we might feel the need to lash out. To seek revenge. And if you're writing comedy, characters that are immune to the actions and opinions of others don't offer you a lot to work with. So instead of not taking anything personally maybe your characters should take it personally.
Second Agreement of Comedy
Be Offended. Let the opinions and actions of others determine your actions.
Revenge, jealousy, and anger are just three of the many emotions your characters can feel when they are easily offended or feel wronged. The pompous, the self-righteous, the fanatic are all characters fueled by their need to be right. Those who are offended often want revenge and without revenge there would be no second pie thrown in a pie fight. There would be no deadly games played by Milo Tindle and Andrew Wyke in Sleuth by Anthony Shaffer. There would be no Larry, Moe, or Curly . No Chaplin. No Marx brothers. No Duck Soup! No Great Dictator! No Disorder in the Court! In comedy, when you turn the other cheek it usually gets slapped.
That's the second rule. Third rule coming up next week. Of course if you want to read ahead you can just pick up a copy of The Four Agreements by Don Miguel Ruiz and write your own blog. Trust me, I won't be offended if you do.
And I won't be offended if you want to check out the four plays I currently have available for free download on my web site.
***
To subscribe to my blog just enter your e-mail at the top of the page and hit subscribe.
***
* The Four Agreements – A Toltec Wisdom Book – A Practical Guide to Personal Freedom by Don Miguel Ruiz Amber-Allen Publishing San Rafael, California Copyright © 1977 by Miguel Angel Ruiz, M.D.