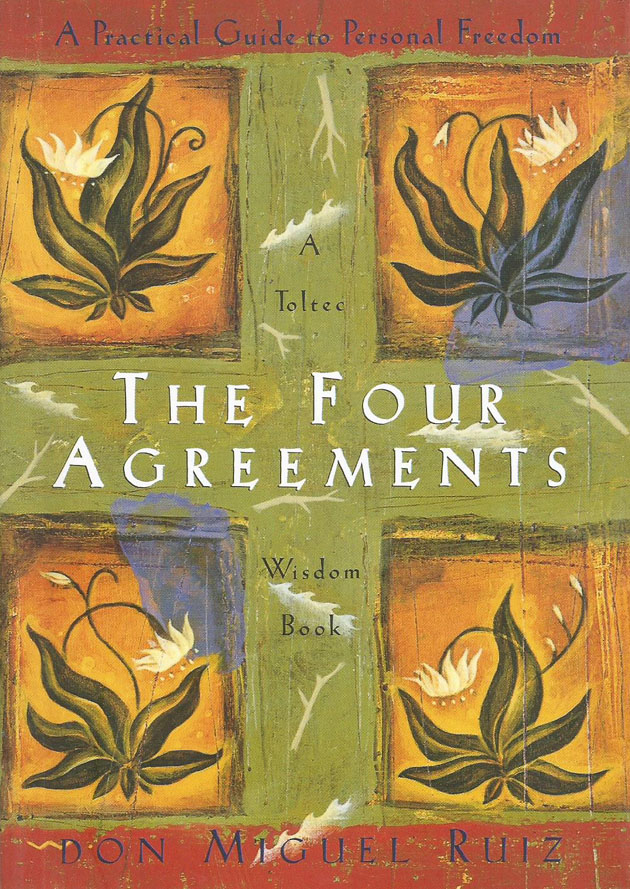 Four weeks ago I began writing about the Four Agreements by Don Miguel Ruiz. The four agreements are powerful rules you can use to live a better life.
The Four Agreements
Be impeccable with your word
Don't take anything personally.
Don't make assumptions.
Always do your best. Your best is going to change from moment to moment; it will be different when you are healthy as opposed to sick. Under any circumstances, simply do your best, and you will avoid self-judgment, self-abuse, and regret.*
Oh, if only it were that simple. But we're complicated creatures and we don't always do what's best for us and if you're writing comedy your characters certainly don't follow those rules. Instead your characters are more likely to:
The Four Agreements of Comedy
And always do their worst. Try to find the easy way out. Look for short cuts. Lie your way out of deadlines. Make excuses. Avoid the hard work or try to get others to do it for you.
Comedy thrives on the misadventures of the under achieving incompetent. Think of Inspector Clouseau searching for the Pink Panther – The Three Stooges fixing a leaky faucet – or Homer Simpson trying to prevent a nuclear melt-down. Do the Stooges see themselves as incompetent? No. They see themselves as helpful. Does Inspector Clouseau believe in his crime solving abilities? Of course he does. Does Homer's incompetence prevent him from becoming an astronaut or a secret agent? No. Instead Homer's incompetence combined with his predilection to be an underachiever makes the comedy twice as much fun.
So, in life, it's probably not a bad idea to try and follow the four agreements, but when it comes to comedy you might want to consider the other side. The side that makes us laugh. Because as good as we try to be we don't always succeed. Sometimes we get jealous. Sometimes we lie to get what we want. Sometimes we cheat. And even though life is tough we often make it tougher by how we live and the choices we make. And that's why we have stories. That's why we have comedy. We're all struggling to make sense of our world and our place in it. And comedy lets us laugh at our struggles. It lets us cope with our failures. It lets us be human.
And speaking of comedy you can download four of my plays for free right here on my web site:
What the Dickens!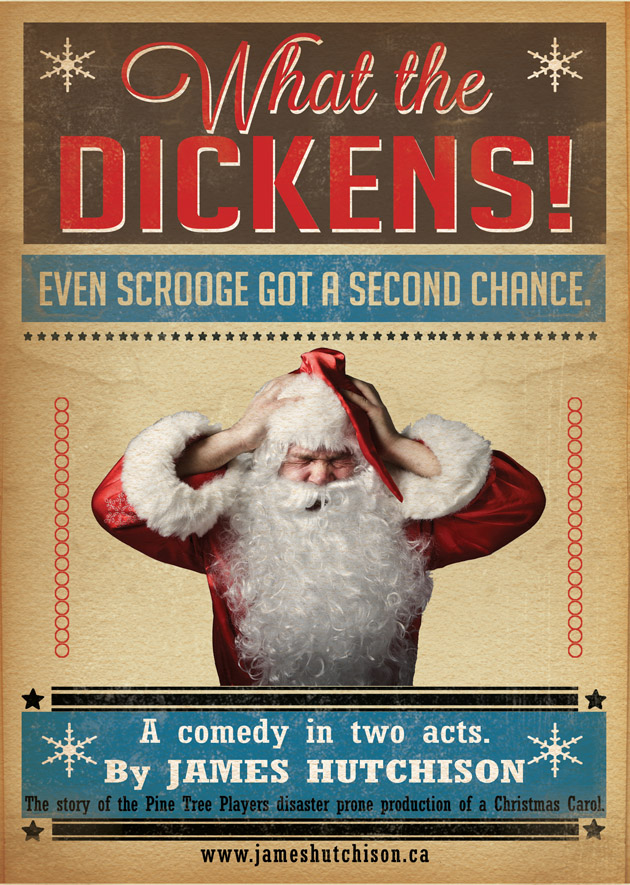 A comedy about the Pine Tree Players disaster prone production of a Christmas Carol – after all even Scrooge got a second chance.
Death and the Psychiatrist – how'd you feel if you had a job where no one likes you?
500 bucks and a pack of smokes the story of Donny Braco who has a contract out on his life on his 30th birthday.
A Christmas Carol a fun fresh and lively adaptation with lots of laughs chills and tender moments.
Feel free to download any of these scripts and read them and share them.
***
To subscribe to my blog just enter your e-mail at the top of the page and hit subscribe.
***
* The Four Agreements – A Toltec Wisdom Book – A Practical Guide to Personal Freedom by Don Miguel Ruiz Amber-Allen Publishing San Rafael, California Copyright © 1977 by Miguel Angel Ruiz, M.D.