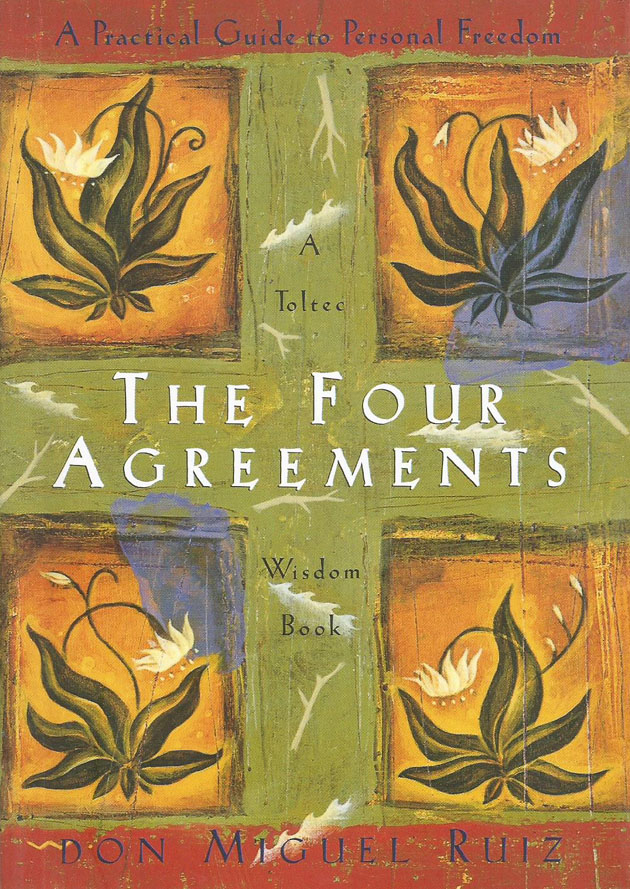 I think the world would be a kinder, more peaceful, and happier place if we all lived by The Four Agreements as taught by Don Miguel Ruiz.
Have you heard about the four agreements? Do you know about Toltec Wisdom? If you haven't – find out about it and give this little book a read.
The Four Agreements are four guiding principles by which you can live your life and reduce conflict, create peace of mind, and foster a better world. That sounds good, doesn't it. But as a playwright, I believe the flip side of the four agreements offers some guiding principles for writing comedy.
So, what's the first agreement? The first of the – lets make the world a better place agreements.
Agreement One
Be impeccable with your word. Speak with integrity. Say only what you mean. Avoid using the word to speak against yourself or to gossip about others. Use the power of your word in the direction of truth and love. *
Be truthful. I like that. I don't always do it. Nobody does. But it's a good thing to keep in mind because lies are insidious. They can transform us and change who we are. Of course, if you're writing comedy you might want to consider turning that rule on its head.
First Agreement of Comedy
Lie. Do not say what you mean. Gossip. Use the power of your word to be deceitful, jealous, and malevolent.
Is that any way to live? Of course not. But if you're writing comedy lying is a useful device. Of course, it's not just comedies that can employ deceitful characters. Is Iago impeccable with his word? No. Does Long John Silver use the power of his words in the direction of truth and love? Of course not. Does Ralph Kramden always tell Alice what he's up to in The Honeymooners? Rarely.
Of course some people might say Shakespeare, Treasure Island, and The Honeymooners might not be the most contemporary examples I could have used. And they'd be right, but I think that illustrates that what has worked in the past – works in the present. Is Walter White impeccable with his word? No. Does Thomas Barrow from Downton Abbey use the power of his words in the direction of truth and love? Of course not. Does Phil Dunphy always tell Claire what he's up to in Modern Family? Rarely.
So, let the half-truths, deceptions and lies power your story. Just remember in fiction, as in life, the lies are usually discovered. And there will be consequences. In tragedy that usually means a death or two. In comedy that usually means a wedding or two. For some, such consequences make comedies and tragedies not so very different.
That's the first rule. Second rule coming up next week.
Now, if you haven't put – read The Four Agreements by Don Miguel Ruiz on your bucket list – do it now. This is a gem of a book. A book worth reading and sharing. No lie.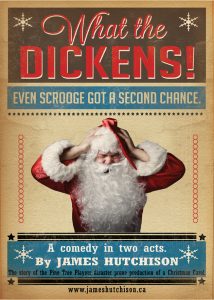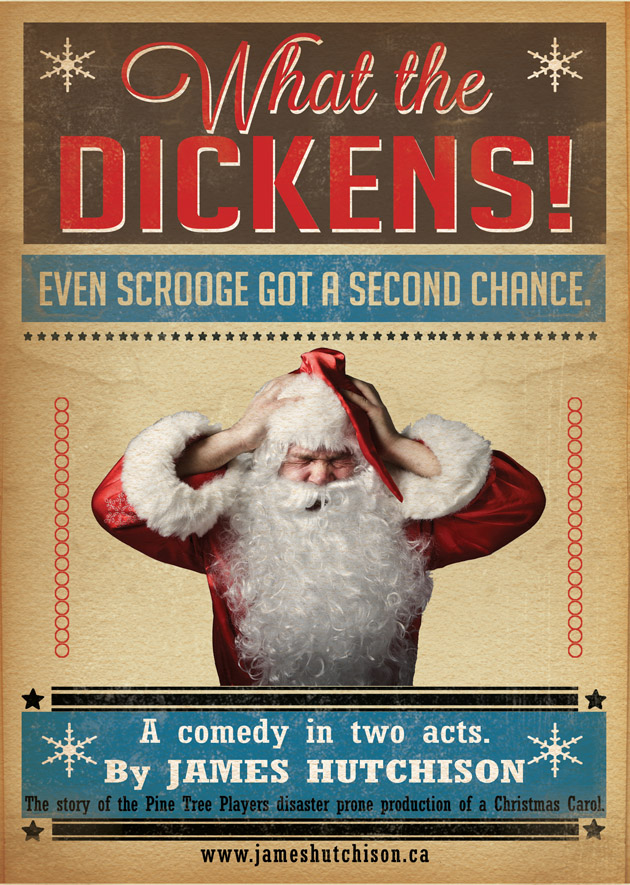 Of course, you could always download a free copy of my play What the Dickens! and see the agreements in action. What the Dickens! is the story of the Pine Tree Players disaster prone production of A Christmas Carol. It's the old play within a play concept with a number of romantic entanglements and complications. A perfect holiday addition to any theatre season.
***
To subscribe to my blog just enter your e-mail at the top of the page and hit subscribe.
***
* The Four Agreements – A Toltec Wisdom Book – A Practical Guide to Personal Freedom by Don Miguel Ruiz Amber-Allen Publishing San Rafael, California Copyright © 1977 by Miguel Angel Ruiz, M.D.