6th Annual Seoul Players 10 Minute Play Festival
My short comedy, Never Give Up, is one of 16 plays being presented at this year's 6th Annual Seoul Players Ten Minute play Festival in Seoul, South Korea from November 12 to 19th. The production is being directed by Ernest Lee and stars Chris Gilmore as Nigel Davenport and Garen Fitzgerald as Todd Sparks.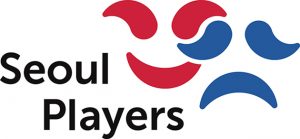 Seoul Players is an English-speaking volunteer-run theatre company founded in 2001 by Australian Roman Zolnierczyk and is dedicated to bringing English-language theatre to Seoul. The company produces one or two main stage shows a year, an annual shadow cast production of The Rocky Horror Picture Show around Halloween and a 10 Minute Play Festival every fall. Productions are presented with Korean subtitles and are intended to help increase awareness of foreign theatre in Korea.
Never Give Up is about playwright Nigel Davenport who has been entering the Short Cuts Playwriting Festival for years. He's never won, in spite of submitting hundreds of plays. When Nigel gets a call from Artistic Director Todd Sparks, he thinks his luck has finally changed, until he meets with Todd and Todd tells him that they'd like him to stop submitting to the Festival because he's a terrible playwright. In fact, three members of this year's reading committee resigned, two were treated for depression and one tried to commit suicide all because of Nigel's plays. But instead of giving up this only inspires Nigel to try harder and figure out how to write an award winning play that will win the festival.
Download a free copy of Never Give Up by clicking on this link: Never Give Up