This summer if you want a great show, a fantastic meal, and a night out that will leave you feeling optimistic and happy in these strange and uncertain times head on down to Stage West Calgary and catch Red Rock Diner. Director and choreographer David Connolly has assembled an energetic, youthful, fun, and talented cast for this tribute to the early music of rock 'n' roll.
Red Rock Diner by Dean Regan is a rockabilly jukebox musical that celebrates the music of the fifties and features plenty of classic hits like Johnny B. Good, Who Wrote the Book of Love and Great Balls of Fire! The play is loosely based on the early career of Canada's champion of rock 'n' roll music DJ Red Robinson who started spinning rock 'n' roll records on Vancouver's CJOR while he was still in high school in 1954.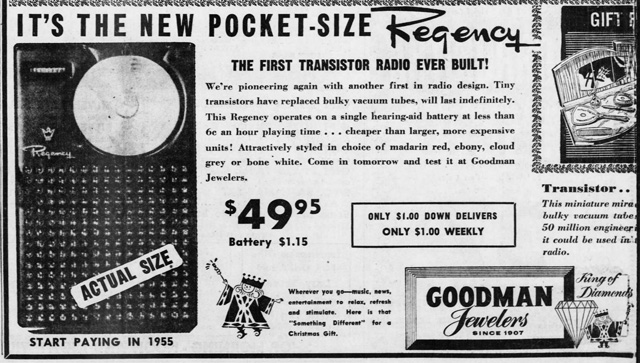 1954 was also the year the transistor radio – that marvel of modern technology – made it's debut and made music portable. The first transistor radios were manufactured by Texas Instruments and sold for $49.95. That's about four hundred and fifty bucks in today's dollars, and even though the price was steep, Texas Instruments sold 150,000 units. Soon other companies jumped into the market and started manufacturing and selling their own radios and the price dropped and the radios sold, and the music spread. It spread because of DJ's like Red Robinson who made it their mission to give the teens the music they wanted.
I spoke with both the original Red Robinson and Ben Cookson who plays Red in the show. Red, who is 81, still has a youthful energy and infectious enthusiasm for rock 'n' roll more than 70 years after he first heard and helped spread the music of Roy Orbison, Chuck Berry, The Big Bopper and Elvis. I asked Red where the idea for the play Red Rock Diner came from.
RED ROBINSON
Well, it started in the brain of Dean Regan who had written things like A Closer Walk with Patsy Kline and other things like that. And he came to me one day and said, "I'm doing a play, a musical, about you." And I said, "Why the hell would you do that?" "Red," he said, "when I saw you getting into the Rock 'n' Roll Hall of Fame I said, I went to school with that guy and I've got to write something." And he did. And that's how it was born.
JAMES HUTCHISON
So, you guys know each other from high school. Isn't that cool. I didn't know that connection. You know when I look at the show there's a lot of great songs in it. But, I'm wondering – did he consult you about the music?
RED
Oh yeah, for sure.
JAMES
How did you decide what music to put in the show?
RED
Well, when he has the script for what's going to be said then you can place the music. You know it's like photography. Years ago, when I had an ad agency the girls would come to me and say look, "We'll write this up and then get a picture to go with it." And I said, "You're doing it backwards. You get the picture and then you write it up." That's the way plays work too, musicals, you have the script and then you place the music and I think it was incredible his brain remembered the music from that period and he made it all match.
JAMES
There's a lot of great songs in the show like Rock Around the Clock, Stand By Me, and Tequila. What are some of your favourites
RED
Oh, there are so many, I like Roy Orbison of course, he was a good friend for twenty-three years and he really was a gentleman. And I like Rebel Rouser, which was my theme, and it was really how I was. (Chuckles) A rebel without a cause.
JAMES
Well, you had a cause though, didn't you?
RED
Oh, I did. It was to make rock 'n' roll acceptable to the public. People forget it was not welcomed by anyone except the youth – the teenagers.
JAMES
What do you think it is about rock 'n' roll that was so appealing to the kids?
RED
You could get up and dance to it. And that's one of the ways you met girls. It was incredible. Jan and Dean told me they started Jan and Dean because they just wanted to go out and meet girls.
JAMES
There's a lot of musicians who learned music and picked up a guitar so they could meet some girls.
RED (Laughs)
No question are you kidding?
JAMES
You know you bring up an interesting thing because there's a lot of male acts from that day but what about the girls? What about the females?
RED
We wanted more but we had a limited edition. There was a rockabilly singer by the name of Wanda Jackson – she was terrific. Elvis dated her for a while but then who didn't he date? Brenda Lee was one. When she started singing my God it was amazing. This little girl who was not even five feet not really – belts out music like she was born to it. Well, she was, no question. Connie Francis another. I loved those ladies they were great, but it was very limited.
When I joined CKWX in Vancouver they had a playlist on the wall in the control room. Male, female, and this comes up in the play, male, female instrumental and group. And the program director called me in and said, "Hey you're not following our format." And I said, "How can I?" "What do you mean?" he said. And I said, "We got two maybe three female singers and that was it."
JAMES
That's certainly changed when you look at how many big stars are females today.
RED
Oh, it's the opposite. It's the opposite. Totally changed. And for the better.
JAMES
I do have an acting question. Ben Cookson is playing you in Red Rock Diner. What acting advice would you give Ben for portraying Red Robinson?
RED (Laughs)
That's an odd feeling watching somebody play you. I think my advice to him would be to have fun and to just to act naturally – you know just like the song says by Ringo Starr. Get up there and have fun, act naturally but have compassion for the music and the people – the audience.
JAMES
So, you were there at the beginning of rock 'n' roll. Did the stars align for you or were you pushing in some way to get into that position? How did you end up being the person introducing rock 'n' roll to Canada?
RED
Nobody else would take a gamble, and they didn't know what they were doing, and I'm not being rude. I was a kid. I was seventeen, and I knew what the kids in high school wanted. You know the teachers would throw a dance and play Glenn Miller, but in truth we all went down to a little restaurant called The Oakway at the corner of Oak and Broadway – it's not there anymore. And the guy had a jukebox and he played rhythm and blues and we were all getting up and dancing to it and that's where the idea of Red Rock Diner came from you know the title of the play. We just had fun.
JAMES
How did you discover the music to put on the air?
RED
Well, I'd go down to the music stores in those days and you'd ask for it and they'd reach under the counter and put it in a brown paper bag and give it to you like it was pornography. It was unbelievable. And I think it was because they were black artists – that was the problem – and you know that all changed – thank God.
So, I'd buy my own records and when I couldn't get them fast enough I would go to a little record store in Billingham Washington just across the border, and I made a deal with a company called Stark Music and every new record that came in I took them. And I'd drive down – it's about sixty miles – I'd drive down – get them and come back home and play em on the radio. By the time they were pressed in Canada and mailed out it would be another week to ten days.
JAMES
So, you were offering something that was fresh and on the cutting edge.
RED
That's right.
JAMES
Where did the confidence come from? How did a seventeen-year-old guy have so much confidence and such a clear picture about what to do?
RED
Well, you know the story on teenagers. You think you can never die, and so what if you fail. I mean it meant nothing to me to fail. And I didn't. I had a dream. I had a vision and I went ahead and I pursued it. And I think any young person who has a passion for anything whether it's computers or whatever – they'll make it so long as they're dedicated to it internally.
JAMES
No fear of failure is powerful at that age.
RED
Oh absolutely.
JAMES
I went to your website Red Robinson – Home of the Legends and I listened to one of the programs you have on your website through Soundcloud about a concert in Vancouver on October 23rd, 1957. That's the concert where you were introducing all the acts – it's called – I think The Biggest Show of Stars.
RED
Oh, yes, yes, yes.
JAMES
Oh my God, what a lineup. Buddy Holly, Chuck Berry, Paul Anka.
RED
I've got a poster from that year and it is unbelievable.
JAMES
Did you get it autographed?
RED
Ha, ha, no I didn't.
JAMES
Damn.
RED
I've got Buddy Holly's autograph. And that was where I got my first interview with Paul Anka and he was fifteen at the time and was full of self-confidence and all the same things I was. I played it for Paul in later years and he said, "Oh my God I'm a kid." And there was Fats Domino, Jimmy Bowen, Buddy Knox, Buddy Holly and the Crickets and so many acts it was just unbelievable. The story is Irvin Feld who owned Ringling Brothers Barnum & Bailey saw rock 'n' roll as I guess a circus and he decided to take it on the road.
JAMES
You had all these amazing acts and they're coming out and only doing a couple songs.
RED
Well Buddy Knox said, "We come out" – and well they only had a couple of hits at that time – "and we do the two hits and then we'd do one more and if we had enough applause or whatever we had an encore and you had to come out and do another song. That was it." But I mean how can you have more than that with all the acts they had.
JAMES
What are some of your special memories because we're talking about this show from 1957 and then there's your radio days and the Expo in Vancouver in 86 where you presented The Legends of Rock 'n' Roll – you mentioned Roy Orbison was a friend for twenty-three years, for example.
RED
Oh, yeah, he was a good friend. As a matter of fact, we were going to buy a radio station at one point. He always liked to invest in the arts. During the Expo in Vancouver in 86 we got the whole list of everybody we wanted and we wanted Roy but he was on the comeback trail with the Travelling Wilburys and he was a little reluctant but he said, "You know Red, you and your partner in the promotions department by the name of Les Vogt were the only guys who ever bonused me." We gave him a couple extra grand because he made us a lot of money and that bought a house for me and one for Les – in a sense because we were both able to put down the down payment. That's the kind of relationship we had in those days. The disc jockeys and the recording artists.
JAMES
You know I love the Traveling Wilburys that was a wonderful album. So, sad he passed away right then. What a voice.
RED
What a voice and what a gentleman.
JAMES
You know I think even though Red Rock Diner is a play that appeals to the memory of people who grew up with that music this music appeals to everybody today.
RED
No question. I've had – my grandkids say to me – I wish we grew up in your era – your music was fun. I think that people were just trying to get the thoughts of the wars and everything on the back turntable if you know what I mean. Then the message songs came along during the Vietnam War years but for me, I think music is like movies they should be an escape. That's what it is to me. But then, I'm not the authority on all this stuff, I just think that to play music that's fun and uplifting is the right thing to do.
JAMES
I understand that Michael Bublé was in the original cast
RED
He was. I saw him yesterday by the way.
JAMES
How's he doing?
RED
Oh fine. He's back from the road and he's waiting for the third baby to be born. So, he's home for that. He's just a wonderful rooted guy. He's never let the ego take over his life. And he's got a grandfather who inspired him to listen to music other than rock 'n' roll and he listened to Sinatra and Dean Martin and Elvis. Everybody says he's Frank Sinatra but no he's not. He likes Bobby Darin and Elvis Presley. That's the truth. He's a wonderfully talented kid. You've got to go to his show. This guy's got a built-in sense of humour you can't believe. And he's down to earth.
JAMES
Did he play you in the play?
RED
He played the Elvis part. Here's a quick story. Bruce Allen manages him and I'm on the phone on a long-distance call with David Foster and Paul Anka and they said, "Red would you talk to Bruce and tell him to sign Michael Bublé?" I said, "Is he reluctant?" And they said, "Oh yeah." And so I said to Bruce, "You saw Red Rock Diner but you didn't see what was going on behind the scenes. After the show every night the girls would swamp – you know I've got David Foster and Paul Anka listening – they would swamp the backstage trying to get an autograph from Michael. And he wasn't even established yet and Paul Anka says on the phone, "Oh that brings back some memories." (Red laughs) Bruce signed him after that. I don't know if I was responsible, but I think I gave him a new light – a new look at him.
JAMES
Well you know musicians need their champions, right? I think that's a good way to think about you. You were a champion for that music and for those artists.
RED
I really was, and I believed in it. And I'll tell you one thing I never told anybody. I traveled by airplane all around this province doing sock hops, taking my own music with me, taking giveaways, and you know only because I believed in it and I wanted the music to spread and so if anyone hates rock 'n' roll you got to hate me.
***
Bringing the character of Red Robinson to life on stage is Ben Cookson. Ben bears an uncanny likeness to the young Red Robinson and has the same infectious positive attitude and smile.
JAMES HUTCHISON
So, when thinking about Red Rock Diner are there any particular numbers that really stand out for you? Because there's a lot of great stuff in it.
BEN COOKSON
I get to rock out to every single tune on stage while it's being played and performed and it's hard to choose a favourite, but I really like Sh-Boom and one of my other favourites is Cry that Carter gets to sing in the second act.
JAMES
You know one of my favourites is the one you do.
BEN
Oh Boy?
JAMES
Yeah, Oh Boy. I saw the show on Friday and you were absolutely fantastic. Loved the song. Loved the feel of that. It was a beautiful moment.
BEN
Thank you so much. It opens up the second act. It's a difficult voice to imitate because Buddy Holly was so unique and distinct in his sound and quality.
JAMES
Why do you think this music still resonates today?
BEN
This music still resonates today because the eighty-year-olds are still playing it for their kids and grandkids. I think rock 'n' roll introduced a heartbeat into music. I think it's a heartbeat that appears in all genres today. Rock 'n' roll creates this internal feeling that you can't help but move to.
JAMES
Is it a little something primal maybe?
BEN
Yeah, exactly. You get hooked on it right away. And I think that's why that music is still being played.
JAMES
What's it like for you to perform in a show that's running for a couple of months?
BEN
A show like Red Rock Diner – especially for the other five guys – is a heavy breathing show. They're working their butts off. And it definitely becomes easier over time and that allows us to sink into the text of the songs and the actual beats of it and the reaction of the audience a little more, but it's all for the audience because it's their first time seeing the show even though it may be our sixtieth time doing the show. We owe it to them to give it our best every time.
JAMES
What type of research did you do?
BEN
I definitely looked into reel to reel tape and how that was used in radio production because at the time they were doing some pretty intense physical editing and changing records and Red would do all that himself. He'd be in the DJ booth changing records – changing 45s – and then going reel to reel in order to play the next commercial and he was constantly doing things. And I definitely listened to a lot of music. That's not a bad assignment for homework. I listened to a lot of music a lot of the fifties stuff.
JAMES
Did you listen to a lot of music growing up?
BEN
Well, my parents are both singers themselves they're not professional but it's a hobby they certainly love doing. So, music was a part of my childhood. My parents listen to all kinds of music. Elvis Presley was in the mix – the musical Jesus Christ Superstar was played every Easter, a lot of Celtic stuff, East Coast, Great Big Sea was a huge one growing up.
I did a lot of performing growing up in choirs and then I did the Grand Theatre's High School Project in London Ontario where you get a chance to work with real professionals in the industry and see what it's actually like to put on a full-scale musical. I did it two years in a row. I did Footloose and then I did My Fair Lady and I played Willard in Footloose and Professor Higgins in My Fair Lady, and then I went to Sheridan College for their Honours Bachelor Musical Theatre Performance Program. That program was intense. It was everything I needed. It was the training I needed and it helped me make the connections that I needed
JAMES
Are there particular musicals that you want to do in the future?
BEN
I have soft spot for golden age musicals, but I definitely would love to do Les Mis. Les Mis is probably one of my favourite shows. I'd love to play Jean Valjean later in life or just one of the guys in the ABC Café…it's a show where I could play any role and enjoy it.
JAMES
So, here's a question for you. Did you like the movie?
BEN (Laughs)
I did. I'm one of the few who actually really enjoyed it in my friends' circle. I enjoyed the rawness of it. I enjoyed the power and it was all about the music for me.
JAMES
I loved it. However, my sister completely disagrees with me and thinks I'm an idiot.
BEN
Yeah, a lot of people disagree with me as well.
JAMES
I think it's competing against the love of the stage play.
BEN
It is. I enjoy the stage play more than the movie, but I can't say I didn't enjoy the movie. I really enjoyed the movie, but I love the stage production of it. I love it so much it makes me weep it makes me cry. It makes me laugh. It's everything to me.
JAMES
So, tell me about working with this group of talented folks you share the stage with every night on Red Rock Diner.
BEN
Well, to start it's nice to work with a small cast. There's only six of us in the show and we became a family within the first week. I mean you kind of go through trials and tribulations together when you're rehearsing a show but all of us get along so well it's so much fun to work with Carter and Lee-Anne and Sarah and we do trips to the mountains on our days off. It's a blast and I went to school with Ben Chiasson. He was in my graduating year. And I'd met Scott the year before and Carter also went to Sheridon. We're just a happy little family which I just really enjoy and I look forward to spending the rest of the summer with them.
JAMES
What's your impression of Stage West as a company and Stage West as a performance space?
BEN
I think the large reason our cast has become such a family is because the production team and the family here at Stage West is so strong. Everyone cares so much about the production. Everyone cares so much about each other. It's hard not to love what you're doing and who you're working with.
Stage West as an experience is very cool because you get a great buffet before the show and then you get your dessert at intermission and it's a comfortable setting where you're not cramped next to another person. And Red Rock Diner is a show that you can't come to and not have a good time – you can't not have fun at the Red Rock Diner.
***
Red Rock Diner runs until August 30th at Stage West Calgary. Tickets are available online or by calling the box office at 403-243-6642. Red Rock Diner is a fun show filled with great music presented by a young and talented cast and gets a full five out of five great balls of fire for being a Rockin' Robin good time.
***
Red Rock Diner – Vancouver Canada June 1957
The Cast – Red Rock Diner: Scott Beaudin as Val, Ben Chiasson as Richard, Ben Cookson as Red Robinson, Carter Easler as Johnny, Lee-Anne Galloway as Connie/Dance Captain, Sarah Higgins as Venus
Creative Team – Red Rock Diner: David Connolly – Director/Choreographer, Dean Regan – Playwright, Konrad Pluta – Musical Director, Executive Producer – Howard Pechet, Production Manager/Artistic Associate – Kira Campbell, Technical Director/Set Designer – Sean D. Ellis, Costumer & Wig Designer – Norman Galenza-MacDonald, Lighting Designer – David Smith, Sound Designer/Head of Audio – Michael Gesy, Scenic Artist – Shane Ellis, Stage Manager – Laurel Oneil, Assistant Stage Manager – Darcy Foggo, Dresser – Brianne Hughes, Replacement Stage Manager – Ashley Rees, Apprentice Stage Manager – Jennifer Yeung, Followspot Operator – Chris Cooper
The Band – Red Rock Diner: Musical Director/Keyboards – Konrad Pluta, Sub Musical Director/Keyboards – Jon Day, Drums – Jeff Fafard, Saxophone – Keith O'Rourke, Guitar – Brad Steckel, Bass – Rob Vause
***
Additional Media about Stage West's Red Rock Diner
Rock & Roll Links
***
Interviews have been edited for length and clarity. If you enjoyed this interview with Red Robinson and Ben Cookson you might also enjoy the following: