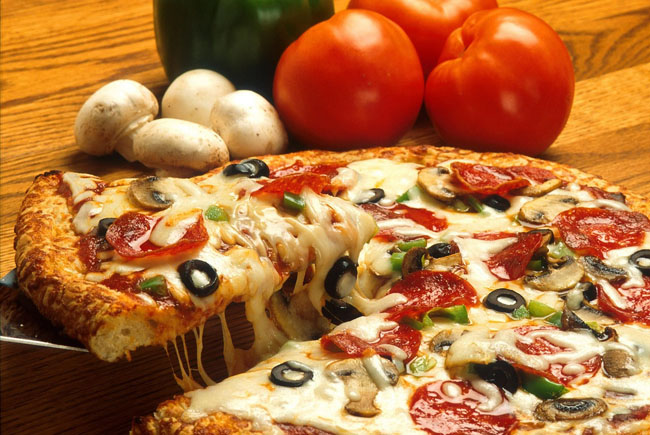 Contests are a popular way to generate attention whether or not you're giving away tickets to a theatre performance or introducing a new frozen food entrée to the hungry masses. But here's the thing. If you have one prize you can only have one winner and everyone else who participated in the contest is by definition a loser.
Who wants to be told they're a loser?
Why not make everyone a winner?
I'll give you an example from my days of working in television.
Years ago – this was when Roseanne and Home Improvement were still on the air – I had a take out pizza client who wanted to increase pizza sales on Tuesday nights. It was their slow night.
So, they wanted a promotion to generate awareness and increase sales.
We designed a simple cue to call that would be broadcast at some point during Roseanne or Home Improvement. The first three callers to dial into the store would get two large three topping pizzas for free or something along those lines.
I suggested that they extend the promotion so that everyone who phones in when they see the cue to call gets a special Tuesday night deal.
"Hey, thanks for calling but we've already given away our free pizza for the night but we still have a special offer for anyone who orders pizza in the next hour."
The special offer could even change weekly. It could be something as simple as a free jug of pop or a special offer on the new chicken and hot chili pepper Santa Fe pizza. The thing is you have a back-up offer. That's because a contest isn't just designed to create awareness and increase sales you're also trying to build a positive relationship with your customer.
Why make the customer feel like a loser? Instead make her feel like a winner. If your caller doesn't want to order a pizza that night why not give her a special code that she can use to order pizza any Tuesday the rest of the month and get a 25% discount.
Of course it's not always going to be possible to make everyone a winner. You can't do that with a 50/50 draw but people know that going in. The thing is when you design your promotion think about ways to make everyone feel like they're getting a deal. That way you can generate more than just awareness and contest entries – you can generate additional sales and positive customer relationships.
***
Note: The client never did do anything more than give away the free pizza's to the first three callers. That was their choice, of course, but I've always felt that it was a missed opportunity. I really think they could have made the promotion more effective and achieved a much better return on their advertising investment by using additional incentives to increase pizza sales and develop lasting customer relationships.
***
You can subscribe to my blog by following this link and entering your e-mail.
***