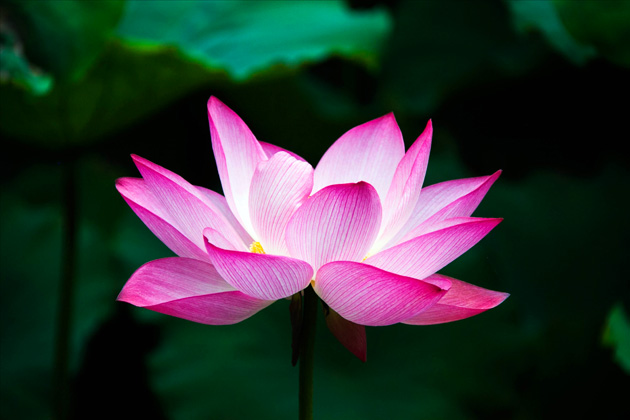 Do you believe in second chances?
Does God?
Well, actually God gives people forty-nine chances. Why he gives them forty-nine chances – I don't know – you'd have to ask him – I would never presume to speak for God.
Having said that, I'm pleased to report that my short comedy, A Lumberjack, a Eunuch and a Pope, about the meaning of life and reincarnation, will receive its world premiere at the Short+Sweet South India Festival in Chennai, India.
A Lumberjack, a Eunuch and a Pope is about Mr. Kensington, a man of wealth and privilege, who has died without learning the true meaning of life and must plead his case for another chance or be returned to earth as a slug.
The play runs from July 21 to 24th and is being directed by Denver Anthony Nicholas, and stars Prasanth Oliver as the wealthy and privileged Mr. Kensington, and Anusha Prema Balakrishnan as a no nonsense bureaucratic Information Clerk.
Short+Sweet South India is presented by the Prakriti Foundation, and The Blu Lotus Foundation, in association with the Alliance Française of Madras. The festival is designed to encourage the development of new audiences as well as foster and encourage the development of Indian playwrights and theatre artists.
Short+Sweet South India – Week Three – Plays and Playwrights
A Lumberjack, a Eunuch and a Pope by James Hutchison
Boob Job by Meera Sitaraman
Chennai Pattinam 2065 by Mathivanan Rajendran
Hammer Time by Sasha Siljanovic
Makku Police Manguttu Thirudan by Karthikeyan Ravi
Red Wire Blue Wire by Albert Jamae
Sweet by Mani Bharathi
Thaathaavin Petti by Vinodhini Vaidyanathan
War Kiss by Alex Broun
Yours Urgently by Rajiv Rajaram
***
A Lumberjack, a Eunuch, and a Pope was workshopped through the Alberta Playwrights Network WordShed program with the participation of Trevor Rueger, Christopher Hunt, Elinor Holt and Julie Orton. The Alberta Playwrights Network assists in the development of both plays and playwrights through a number of different development programs.
A Few Thoughts About Tweets
"The amateur tweets. The pro works."
Steven Pressfield, author of The War of Art, Do the Work, Turning Pro
***
Which reminds me, you can follow me on Twitter @lifeisanact.
***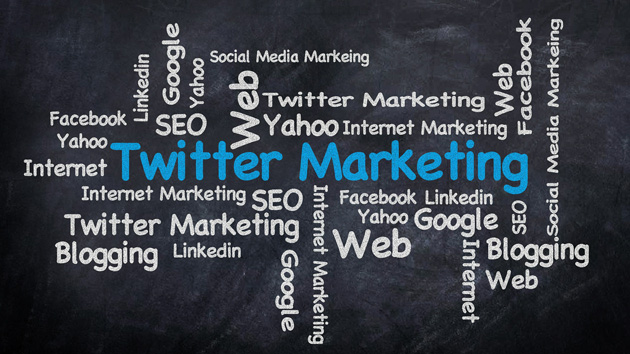 Do you have a Twitter account?
If you're a writer you probably should have one. Actually if you're a writer, a painter, an actor, a photographer, a graphic artist, a musician, a local business of any sort or kind you should probably have a Twitter account as part of your marketing mix. And for branding purposes it's probably best to have an account in your name.
But not everyone does. My Twitter handle is: @lifeisanact. Life can be an act of faith, hope, desperation – many things. I use my Twitter account mainly to tweet about my writing as well as my thoughts about media and the performing arts.
I like Twitter but one of the big problems with Twitter is the noise to content ratio.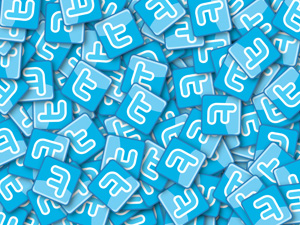 If you follow more than a few accounts your main Twitter feed soon becomes clogged with all kinds of messages that you probably don't care about. Well there's an easy solution. You can curate your Twitter accounts and get the information you want to see by using lists.
Lets say you want a list that is all about the theatre in your city. You simply create your list and make all the theatre companies you want to follow in your city members. The big advantage of a list is that when you check the list you only see the tweets coming from those accounts that are members of the list. You can make your list private or public. A public list can be followed by anyone.
Now if you're the one doing the tweeting – the one trying to raise awareness about your work – there's a couple of things to keep in mind.
First, if you're using Twitter as part of your marketing it's a good thing to remember that the life of a tweet is very short. If you're a theatre company or an artist with a production coming up tweeting only once or twice about the production won't give you the exposure you need to make a big impact. You need to tweet and tweet often.
What is often?
Well often enough to get your message out but not so often that people stop following you. You'll have to do some experimenting but why not start off with a half dozen tweets spread throughout the day. You should add variety to your tweets. The information might be the same but say it in a different way. Tweet links to newspaper articles or reviews about the production or links to videos that you create to help promote your show. If you have staff and patrons with Twitter accounts see if they'll like and retweet your tweets and if you want even more exposure use Twitter Ads.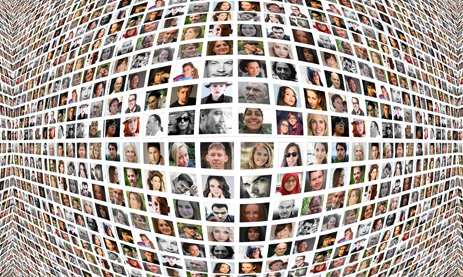 Twitter Ads let you target an audience by interests and geography. You can create a series of tweets so that you have a varied campaign or you can just focus on one tweet. You should always have some cash to promote your show – even if it's only twenty-five bucks. Don't just rely on your existing network to get the word out. Advertising amplifies your message. That was true in traditional media and it's true in social media.
And remember if you're a theatre company people are following you in order to find out about your shows and your art. They aren't following your twitter feed to learn about your birthday party or vacation or how awesome that cup of coffee and ginger cookie was at the corner Starbucks.
It's fine to interact with your patrons in regards to your business but for the most part treat a business Twitter account as a Twitter business account.
That of course means different things depending on who you are. A comedian, for example, should be tweeting comical observations not just news about her concert dates. An expert on social media marketing should be making insightful tweets about marketing as well as tweeting links to relevant marketing content.
But if your Twitter handle is @bestcupofcoffee, lets say, then by all means tweet about that amazing cup of coffee and ginger cookie you had at the corner Starbucks.
Happy Tweeting to all and to all a good night.
Opportunities for Playwrights
Make time to write. Writing is the priority. But you also have to make time for the business of writing and part of that business is making submissions.
I regularly scour the internet for submission opportunities and over the last couple of years I've assembled a growing list of festivals that offer a variety of opportunities for established and emerging playwrights. I've listed four of those playwriting opportunities below. Check them out and enter if you have something or make note for next year.

The Antaeus Theatre Company
Deadline: August 15, 2016
Submission Fee: None Listed
Type: Full Length Plays
Restrictions: Submissions are gratefully accepted from literary agents, or by referral from theatre professionals with who we have existing relationships.
Submissions are also accepted from playwrights with at least one professional credit. (A professional credit is considered to be any production that employs Equity actors.)
Unproduced full-length plays or plays that have not been produced in New York City or Los Angeles for critical review and that match the above description
Award: Selected scripts will be presented as a staged reading for the public and will be considered for possible future development and production.
Note: The Antaeus Theatre Company accepts full-length scripts that have been adapted from classical literature and/or new works with a keen sense of language and enduring themes that might be loosely termed "classical." The plays may come from a broad range of styles generally taking inspiration from the Classical tradition.
Musicals and plays for children will not be considred.
The Antaeus Theatre Company welcomes submissions from any professional playwrights, regardless of race, gender, religion, sexual orientation, gender identity, or disability.
For complete submission details refer to the Antaeus Theatre Company Play Submissions Guidelines web site.
***
Crossing Borders Repertory: Fall Production Submissions
Deadline: August 15, 2016
Submission Fee: None Listed
Type: One-Act Plays, monologues, Full length plays, Poetry, short prose suitable for performance, serious, comedic, parody – all styles are welcome.
Restrictions: Crossing Borders: Our name suggests the type of work we want to produce. Topics that either directly or indirectly involve crossing various types of borders between people: countries, religions, generations, life stages and economic, gender or racial differences – and the walls that must come down to allow crossing – stereotypes, prejudices, hatred and blindly held customs.
Award: Selections deemed appropriate for possible future programs will be held on file. CB Repertory will notify writers when and if an appropriate program is pending to discuss any possible performance.
Note: Crossing Borders Repertory accepts submissions at all times and has no deadlines.
For complete submission details and festival information refer to the Crossing Borders Repertory web site.
***
Santa Fe PerformingARTS Playwright's Competition
Deadline: Postmarked by September 1, 2016
Submission Fee: None Listed
Type: Full length Plays
Restrictions: American Playwrights. Unproduced new American Plays
Award: Request for Full Length Script after initial submission of synopsis and character break-down.
Note: Santa Fe Performing Arts Playwrights Competition was developed to support American Playwrights. The competition is not merely a competition of words, but a venue for recognition and a demonstration of appreciation – truly a celebration of the writer's contribution. SFPA and many other theatre companies around the country with similar programs, support playwrights and ensure the future of American Theatre. Without the writers, the actors would have nothing to say.
Send play synopsis and character break-down via e-mail or mail. Full scripts upon request.
For complete submission details refer to the Santa Fe Performing Arts Playwright's Competition web site.
***
Women Playwright's Initiative at the Ivoryton Playhouse
Deadline: September 15, 2016
Submission Fee: None Listed
Type: One Act Plays no longer than 60 minutes
Restrictions: Women Playwrights
Award: The Women Playwright's Initiative will provide a safe, nurturing environment for play development. The initiative is intended to culminate in a reading/workshop festival.
Note: The Initiative seeks to develop new plays by and about women, and the issues that shape their lives. Friendship, political and economic advocacy, sexual satisfaction, aging, gender equality, racial issues, marriage, singlehood, motherhood, careers, and power.
Interested playwrights should submit a hard copy and email version (for musicals include a script and CD, and email version with audio link), bio/resume, including a telephone number and email address.
For complete submission details refer to the Women Playwright's Initiative at the Ivoryton Playhouse web site.
***
You can subscribe to my blog by following this link and entering your e-mail.
***