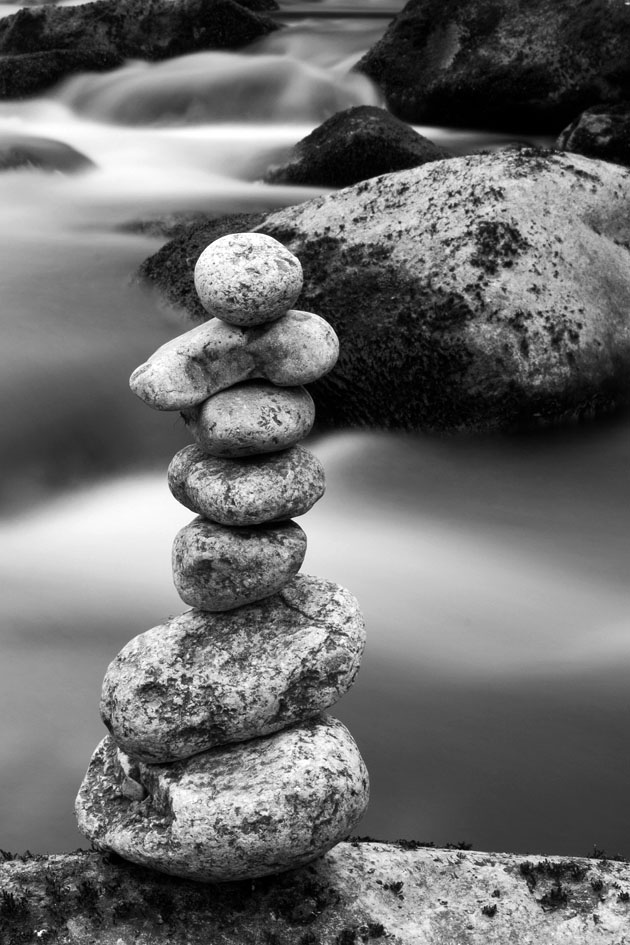 I think one of the reasons we go to the theatre is to experience genuine moments of truth. And that's not easy to achieve. It's something that's hard to achieve in life let alone on the stage.
As for myself, I'm terrible at living in the moment – and yet I've had moments – I'm sure we all have – and when they happen there is clarity in the world – we are at peace with existence – everything makes sense.
The thing is we live in a culture of distraction. We are glued to our phones. Our minds are bombarded with messages both internal and external. Instead of focusing on the now we sabotage our own lives with thoughts of the future and regrets from the past.
And I'm not saying we should give up our smart phones or disconnect from the world. I don't want to do that. I don't want you to do that. It's not a matter of getting rid of technology or going back to the way things were because I don't think this is a new problem. I just think there are more shiny objects in the world than ever before and it's hard to ignore them.
Can you excuse me for a minute while I take a selfie. Check my e-mail. Send a text. And look at Facebook.
Okay that wasn't very realistic – was it. I mean who asks for permission anymore? Half the time while we're talking to someone they're checking their phone or we're checking ours.
And yet for all our distraction this is also a culture dedicated to pleasure. And yet ironically to really experience pleasure you need to focus on the moment. You can't be on the outside looking in. You can't be thinking about that meeting you have the next day or what your sister said to you last week or how much you'd like to tell off that colleague who makes your life a living hell. Those thoughts must be banished from your mind if you're truly going to live in the experience.
And I think that means when you go to the school concert to see your child perform you shouldn't spend the entire concert recording it on your phone. Sure take a picture. Maybe even some video, but after you've got your digital media put the phone down and actually watch your child on stage and live the experience – don't just record it.
And if you're going to eat, and I love eating – don't gobble down your food – taste it – savour it – even if it's just a sandwich enjoy each bite.
And don't make love like you're trying to chug a glass of beer – connect with your partner or your wife or you lover or your husband or any combination of the above and take your time – touch – slow down – shut out the world. Focus on the now. Be present.
Yeah, yeah, yeah, we get it – slow down – live in the moment – we know that already. But knowing something and doing something are often two different things. We don't always do what's best for us. We eat the wrong foods. We don't take our medicine when we should. We smoke. We stay up too late. We fight with our partners. We gossip. We do all kinds of things that aren't good for us physically, mentally or spiritually. We're flawed. We're lazy. We're human.
So what does all this talk about living in the moment have to do with acting? Well, acting is life. Acting is emotion. Acting is tough. It's tough because we're asking the actor to seek out the genuine emotional experience of the character and create a moment of truth that reveals something about what it means to be alive.
That's pretty cool. And when that happens we get to share in the experience. We get to live in the moment. And even more incredible we get to share that experience with an audience. A group of strangers that comes together to share a collective moment of clarity. That's powerful. That's theatre. That's life.
***
To subscribe to my blog just enter your e-mail at the top of the page and hit subscribe.
***