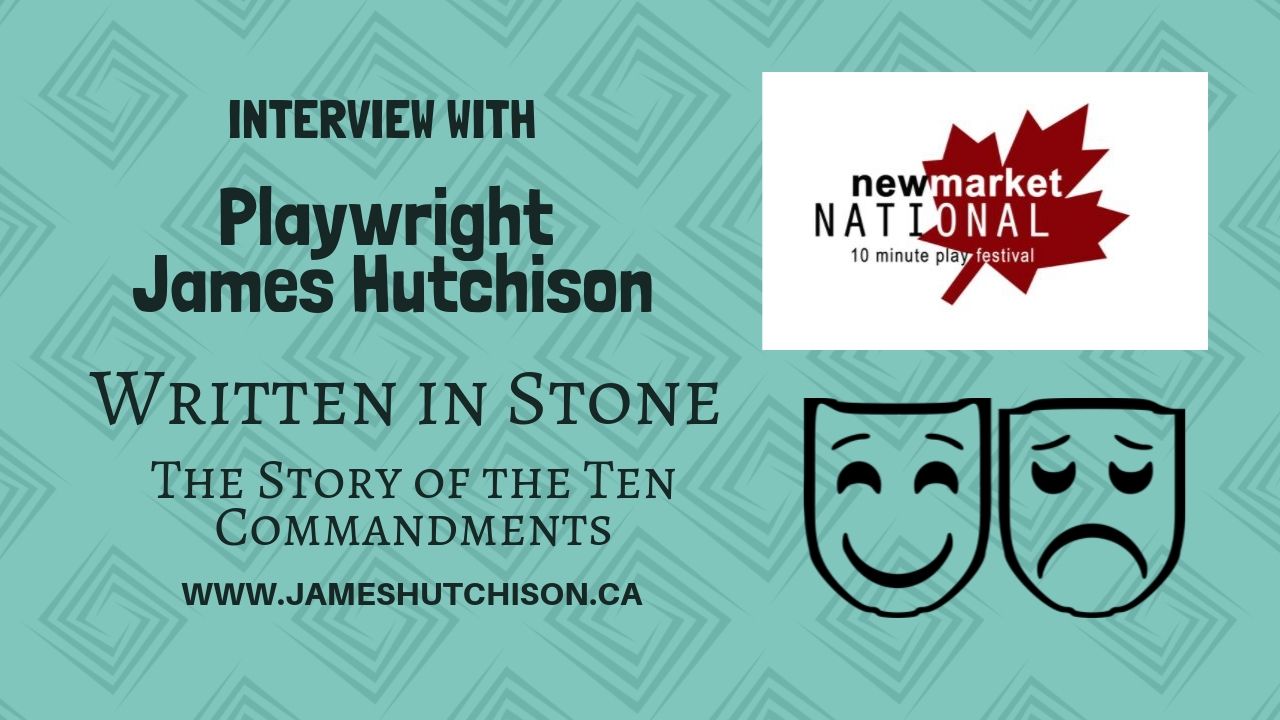 This week my play Written in Stone is premiering at the Newmarket National 10 Minute Play Festival along with twenty-four other Canadian plays. In last weeks blog, I interviewed Michael Halfin the Artistic and Executive Director of the festival and Heather Dick a director, actor and playwright who is directing my play.
The plays are grouped into four themed Pods with six plays being presented in each Pod. Tickets are just twenty bucks per Pod and each Pod is presented four times during the festival. Written in Stone is part of the "you|TURN" Pod and tells the story about the creation of the Ten Commandments and explains the reason man was given a soul, and how Lucifer ended up in hell. The production is being directed by Heather Dick and stars Bridget Bezanson as Michael, Meredith Busteed as Lucifer, Stephanie Christiaens as Gabriel, and Alexia Vassos as God.
Usually, I'm the one doing the interviewing on my blog but this week I'm answering some questions Heather asked me about my writing and specifically about what inspired me to write Written in Stone.
HEATHER DICK
What sparked your writing of Written In Stone? Was it in response to an event or interaction between people that you observed? Or something else entirely?
JAMES HUTCHISON
I was inspired by God. In a manner of speaking. I was doing a lot of reading about Greek mythology and the Bible and early Christians and I'd just written a play called The Blood of a Thousand Chickens which is my interpretation of the story of Oedipus and an examination of belief using Zeus and the ancient Greek Gods to look at customs and traditions and practices. So, I was thinking of ancient times and Gods and exploring religion and that got me to thinking about what might be the best ten commandments for creating a healthy and vibrant society where equality and environmental stewardship were the cornerstones of the law. And so while musing about all of that the idea of placing the creation of the ten commandments in a corporate setting where God is the boss and he's escaped for the weekend to go play golf while leaving his employees to do the work he's going to take credit for popped into my mind. [Read more…]