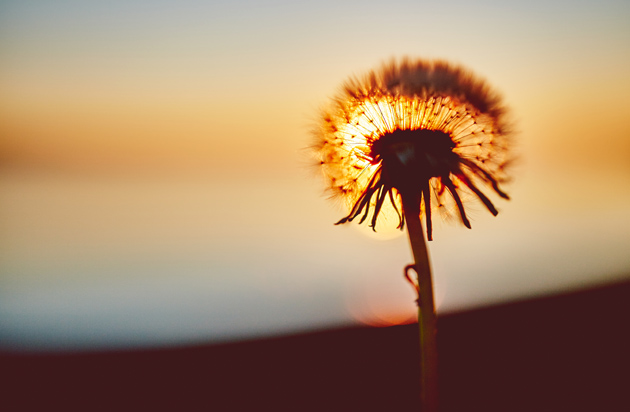 "Your time is limited, so don't waste it living someone else's life. Don't be trapped by dogma — which is living with the results of other people's thinking. Don't let the noise of others' opinions drown out your own inner voice. And most important, have the courage to follow your heart and intuition." Steve Jobs' 2005 Stanford Commencement Address
***
Have you read blogging advice that says you should write lists because lists get shared and generate traffic?
I think a lot of bloggers have because I've seen an explosion of lists over the last couple of years about everything from how to determine if your spouse is an alien to the top five things you should do in order to cook the perfect Christmas turkey.
I have no problem with lists. For the right topic lists are a great way to present information. Just ask Rick Perry.
And if you want to write a list – great – do it! David Letterman and his writers did it for years.
But if it's not your style: don't do it.
A list is a particular way of presenting information and if that's not the way you write don't do it. We come to your blog to hear your voice.
If you write 2000 word rants without punctuation or paragraph breaks because that's how you see the world and that's how you convey your information and it's just how you think and you think that's the best way to say what you have to say and that's your style: don't do a list.
Stay true to your voice.
Whether you're writing a blog, a play, a novel, a short story, a song, a poem – stay true to your voice. You see the world in a particular way. That's your unique vision. If you like to write comedy – write comedy. If you love rock and roll play rock and roll. The worst thing you can do is try to be something you're not.
And, so here's my list of the Top Five Reasons not to Write Blog Post Lists.
If it's not the way you write: don't do it.
If it's not the way you write: don't do it.
If it's not the way you write: don't do it.
If it's not the way you write: don't do it.
If it's not the way you write: don't do it.
Okay so, I really only had one thing to say but I listed it five times. Which is another reason I'm not a big fan of lists.
Have you ever read a list of things and the first item is good and insightful but the rest of the list is a bit lame and you just know they're reaching because they really just have one point they want to make.
Well, if that's the case, as it is here, just write about one thing. Better to say one thing well that ten things poorly.
Opportunities for Playwrights
Wildclaw Theatre: Deathscribe 2016
Deadline: July 31st, 2016
Location: Chicago, Illinois, USA
Submission Fee: None.
Type: Short Original Horror Radio Plays.
Restrictions: Scripts must be no more than ten minutes in length and should follow radio drama format. Scripts must be ready to produce, including directions for sound and music cues. Submissions cannot include the use of any copyrighted music. Writers may submit up to two (2) scripts for Deathscribe consideration in any year.
Award: Five Scripts will be selected from all submissions. These five pieces will be performed on stage in front of a live audience on stage with Foley artists and a band creating the sound effects and live music. The writer of the winning piece, chosen by a celebrity panel of judges, will receive the coveted Bloody Axe Award, as well as a $100 cash prize.
Note: Scripts are judged blind. No identifying information should appear anywhere in the document.
Scripts will be performed by no more than 6 actors, therefore scripts with more characters will require double casting.
For complete submission details and festival information refer to the Wildclaw Theatre: Deathscribe 2016 Web Site.
***
Alumnae Theatre Company: New Ideas Festival 2017
Deadline: September 5, 2016
Location: Toronto, Ontario, Canada
Submission Fee: None Listed
Type: One Acts 10 to 40 minutes in length
Restrictions: Scripts should be submitted electronically in PDF or Word format.

Scripts must be original works that have not been previously performed outside of a workshop.

They may be any genre or style, with a running time of 10 to 40 minutes; one act of a full-length play may also be accepted for production. Submissions longer than 40 minutes will be considered for a reading, which will showcase the script development accomplished during the rehearsal period.
Each playwright may submit a maximum of two scripts.
Preference will be given to Canadian Scripts and scripts with challenging roles for women of all ages.
Award: Production or reading in Alumnae Theatre Company's New Ideas Festival
Note: Alumnae Theatre Company's New Ideas Festival (NIF) is an annual, three-week juried festival of new plays, works-in-progress and experimental theatre.
No identifying information should be on the script/proposal; please include a cover page providing: play title, list and description of characters, short play synopsis. Send a separate contact page with the play title, playwright's name and contact information, and a short 75 words or less biography.
NIF does not provide feedback on submissions.
The 2017 festival lineup will be announced in early November.
For complete submission details and festival information refer to the Alumnae Theatre Company New Ideas Festival Web site.
***
theatreinspiraTO
Deadline: November 20, 2016
Location: Toronto, Ontario, Canada
Submission Fee: None
Type: 10 Minute Play
Restrictions: The theme "Grow Up" must be an integral part of the play. The play must be 10 minutes in length. The contest is open to all regardless of geography or age. Submissions are made on line. Plays must be written in English. The festival accepts any style except musicals. Playwrights may submit one play.
Award: If selected, winning plays will be performed in Toronto, Canada from June 1 to June 10, 2017. Betweent 18 and 24, ten-minute plays will be selected. 1st prize: $500 Canadian.
Note: The story can be comedy, drama, a parody, absurd or anything in between.
Previously produced plays (but not plays that have been produced at InspiraTO before) are accepted.
The playwright must own the rights to the play up to June 10, 2017. (i.e. the script cannot be owned by a publisher).
For complete submission details and festival information refer to the theatreinspiraTO Web Site.
***
Ashland New Plays Festival
Deadline: December 31, 2016 or until 400 scripts have been submitted
Location: Ashland, Oregon
Submission Fee: $15.00 US
Type: Full Length drama or comedy (90 to 150 minutes)
Restrictions: One submission per author per year. Plays must be previously unproduced. Maximum of eight actors; doubling is allowed provided a doubling plan is included with the cast list.
Award: Five-day festival in Ashland, Oregon that features professional actors from the Oregon Shakespeare Festival and the community. The festival includes rehearsals and two staged readings of each winning play. The winning playwrights receive a $1,000 stipend and local accommodations. The ANPF will take place from October 18-22, 2017.
Note: The Ashland New Plays Festival is committed to the presentation of new dramatic work that is uniquely theatrical, has literary merit, and appeals to our audience's emotions and imaginations. Such work invariably reflects an original concept or theme, possesses a clear and cogent structure, and includes characters whose language expresses their individual worldview.
All submissions are judged blind. No indication of authorship should be on any of the pages of the script.
ANPF does not accept: Film or television scripts, translations or adaptations, children's theatre, or musicals.
Winning playwrights are notified in June 2017 and will be announced publicly in July 2017.
Playwrights are responsible for the cost and arrangement of transportation to and from Ashland.
For complete submission details and festival information refer to the Ashland New Plays Festival Web Site.
Sage Advice
"In many cases when a reader puts a story aside because it 'got boring,' the boredom arose because the writer grew enchanted with his powers of description and lost sight of his priority, which is to keep the ball rolling."
― Stephen King, On Writing: A Memoir of the Craft
King is talking about reading a book but the same principle applies to movies and television and plays. When someone changes the channel or when the rustling and coughing and squirming gets noticeable in the theatre you've lost your audience.
You can sense it.
And if you've lost your audience it probably means you're boring them. They've lost interest in your story or your characters because the story has become stagnant. They've ceased to be entertained because an engaged audience is an entertained audience.
Lets say you want to write about how horrible war is. That's fine. But we already know wars are horrible. Just telling us war is horrible isn't anything new. What you have to do is tell us a unique story about how war is horrible. That's what makes your play or novel or song unique. Theme is an idea. Story is action.
What's the theme of Casablanca? You could say it's the needs of the many outweigh the needs of the few or the one.
What's the theme of Star Trek II: The Wrath of Khan? You could say it's the needs of the many outweigh the needs of the few or the one.
Same theme different story but both stories are about sacrifice. A theme won't keep us watching. Theme is the controlling idea. Story is your characters taking action in order to achieve their goal and by doing so they illustrate the theme of your work.
HowlRound
A knowledge commons by and for the theatre community.
Are you familiar with HowlRound? HowlRound is an excellent resource for theatre artists. There are hundreds of blog posts, essays, and an archive of livestreamed video events and conferences.
"HowlRound was born five years ago—as a place for artists to provide feedback, learning, expertise, frustration, and vision—in an effort to enliven the fields of theatre and performance to the aspiring and established artist alike.
From the beginning we decided to use the commons as our frame. This idea of a performance commons is new to many. It's a simple idea really. A commons is a place to share the resources you have and take the resources you need. We believe that making art is more than a money game, that ticket sales for a live performance are just one piece of what it takes to claim success in our art form. Access and engagement are our highest values, and everyone, yes everyone, has something to contribute to the learning, the making, and the sharing of art."
I've shared HowlRound articles on my twitter feed @lifeisanact and on my Facebook page but I thought I'd go deep into the archives of HowlRound and seek out blog posts or articles that I like or that I found interesting and share them here on my own website from time to time. Here are three articles worth checking out:
Ten Minute Plays: A Breath of Fresh Air or. . . .? by Barry Martin August 26, 2012
Are 10 minute plays really plays? Are they a good thing or a bad thing for the audience and the playwright? Barry Martin dives in and discusses whether or not ten minutes provides the necessary time for a fully developed story with a beginning middle and an end or are these short theatre pieces more often than not simply scenes or sketches – and does that matter?
Barry Martin was born and raised in the Ozarks and majored in Theater at Missouri Southern State College and forgot to graduate before stumbling into a 23-year career in radio in four different states. In 2008 he returned to the stage, and shortly after co-founded the Napa-based Lucky Penny Productions with Taylor Bartolucci. Together they produce quality theatre in the hinterlands of the North San Francisco Bay.
What makes an Artistic Home? By Todd London January 12, 2012
Creating a space where artists can feel at home in order to create art is the focus of this piece by Todd London. The series was initiated by Jamie Gahlon at HowlRound who asked theatre artists from around the country to talk about their personal search for an artistic home. As London points out, What makes an Artistic Home? is a great question but one that has yet to be answered precisely and the answer as to what makes an artistic home will differ for each artist.
Todd London became the first recipient of Theatre Communications Group's (TCG) Visionary Leadership Award in 2009, for "an individual who has gone above and beyond the call of duty to advance the theatre field as a whole, nationally and/or internationally." He is currently the Executive Director of the University of Washington's School of Drama, where he holds the newly established Floyd U. Jones Family Endowed Chair in Drama. He came to Seattle in 2014 from 18 seasons as Artistic Director of New York's New Dramatists, the nation's oldest center for the support and development of playwrights, where he worked closely with more than a hundred and fifty of America's leading playwrights and advocated nationally and internationally for hundreds more.
The Title of the Play: Does it Matter? by Melisa Annis May 5, 2014
Finding a title for anything is difficult. Once you title a play, a movie, a show, even a band, it automatically becomes a part of the product's identity. It's impossible for us not to judge a book by it's cover, though often we pretend that we are far too sophisticated to pick up a book based on its design—more often that not, we do.
Melisa Annis is a NYC based playwright currently in the middle of the madness of completing an MFA in playwriting in a hybrid program by Fordham and Primary Stages. Her play Pit was produced last year at Theater for The New City, and Keep Calm and Carry On was developed with Primary Stages also in 2013 directed by Dominic D'Andrea. Melisa has just closed a one act at the Fordham Studio Theatre called Fit For A King directed by Kel Haney. Her personal essays/articles have been published in The Western Mail (UK), Clockhouse Literary Journal andThe Fordham Observer. She is originally from Wales, living in NYC for almost a decade now. (This biography is from Melisa Annis's 2014 profile on Howlround. An updated bio can be found on her personal website which provides a more current list of her plays and accomplishments.)
***
You can subscribe to my blog by following this link and entering your e-mail.