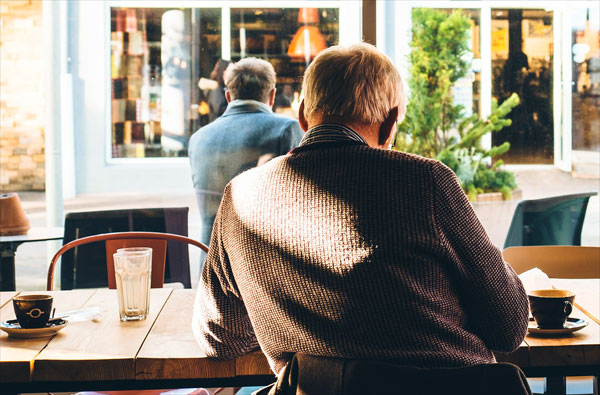 In my last blog I talked about how important it is for you to set up a time and a place where you can write. That's because when you have a time and a place for writing it helps you develop good writing habits.
I like to write at my desk. I like to write in the mornings. That works for me but it might not work for someone else. And sometimes our lives are too busy for us to have a specific time and place to write. We're on the run – mobile: going from one appointment to another; juggling the demands of career and family; leaving little time for writing. So, if you can't set up a place or a time to write then consider becoming the sort of writer who can write any time and any place.
I'm not very good at writing any place other than at my desk because I like my keyboard and my chair and my large monitor and I don't like laptops. But my friend Ann-Louise is one of those amazing people who can work on anything anywhere at any time. She's extraordinary. Smart energetic and productive. She never sees obstacles she only sees opportunities. And she's always working at her job or on one of her other passions like her photography. She's a visual thinker and a strategist and she always carries around scrapbooks that she uses to help her plan her next project.
So, I asked her how she learned to work any place at any time and she told me it was because she grew up in a large family. There were nine children and there was no privacy and if you wanted to get your work done you just did it. It was a skill she learned early on and it has served her well all her life.
And so it was clear to me all I needed to do in order to learn how to work any place at any time was to grow up in a large family. My family wasn't that large. I have one sister. She's ten years older than me. She was out of the house by the time I was eleven. So, barring a time machine and a chance to go back and change my childhood I have been taking steps to learn how to work outside of the office. What I'm discovering is that although I can't seem to work on new scenes I am able to work on the broader aspects of my projects: the plotting and planning and problem solving aspects.
So maybe being able to work any time and place, at least for me and maybe others, means finding those things you can work on away from your desk or your favourite writing nook. And I guess if I want to develop this skill further that means I should probably get a lap top. And then once I get the lap top it will probably mean learning how to write in coffee shops, restaurants, and on park benches so that I can be productive while being mobile. The only thing is there's more to life than being productive. Even though Ann-Louise is one of the most productive people I know she always makes time to enjoy life. That's because sometimes you need to put the lap top away and just enjoy the moment. Sometimes you need to go to the coffee shop just to drink coffee.
***
To subscribe to my blog just enter your e-mail at the top of the page and hit subscribe.
***